National Pancake Week 2016: Best Deals And Recipes To Celebrate Flapjacks And Hotcakes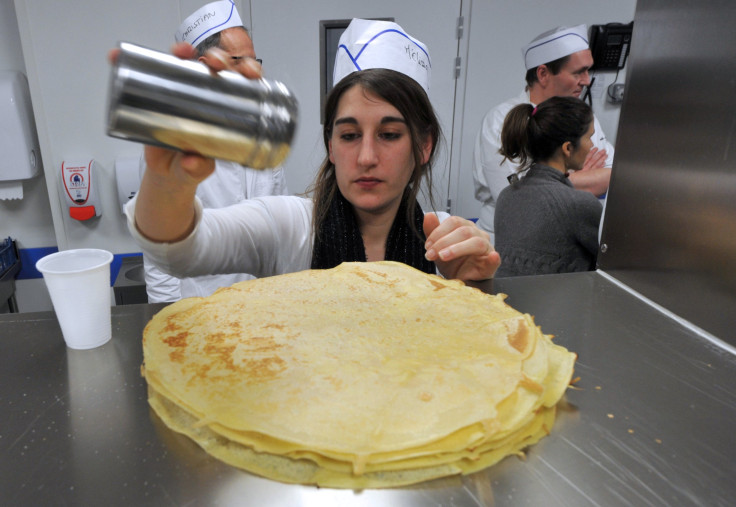 Pass the maple syrup and join in on the National Pancake Week celebrations. The celebratory period for the fluffy flapjacks kicks off Sunday, and there are stacks of pancakes just waiting to be devoured, whether it is at local breakfast establishments or freshly whipped up in your kitchen.
Several restaurants across the country are joining in on the festivities, with deals and special recipes. In Nevada, the chain Hash House A Go Go will be serving banana, brown-sugar pancakes with whipped butter and maple syrup for $8.99 from Monday to Sunday. Some of the proceeds will be donated to Best Buddies Nevada, a nonprofit which works with people who have developmental and intellectual disabilities. The chain has challenged visitors at restaurants to finish their "short stack" special for a chance to win a complimentary breakfast once a month for a year.
For those looking for a home-cooked breakfast, here are some recipes for the best light and fluffy pancakes:
Original pancakes: This recipe is from "Very Easy Recipes" and will make eight to ten pancakes.
Red velvet pancakes: For a twist, Gemma Stafford's recipe will top the pancakes off with a tangy cream cheese frosting.
Cinnamon roll pancakes: For pancakes drizzled with cinnamon sugar, check out this recipe from "Recipe Rack."
Doughnut Pancakes: This recipe for doughnut pancakes will make a stack that is as delicious as it is beautiful.
© Copyright IBTimes 2023. All rights reserved.