National Vietnam War Veterans Day 2021: Facts, Simple Ways To Celebrate
KEY POINTS
National Vietnam War Veterans Day is celebrated every March 29
The Vietnam War veterans were initially treated poorly when they returned
There are simple ways to show appreciation for Vietnam War veterans
On National Vietnam War Veterans Day, we recognize the many men and women who served and fought during the difficult conflict, giving them the appreciation they deserve.
It was on March 29, 1973, after nearly two decades of conflict, when the U.S. withdrew military forces from South Vietnam. The Vietnam War was one of the longest wars in U.S. history, spanning several presidents and affecting many generations.
However, those who served in the war haven't always gotten the support they deserve. Some of them, History noted, were even treated with disrespect and hostility when they returned. Some were spat on, heckled, given the middle finger, or threatened. This despite the horrible experiences and "unspeakable horrors" they lived through in Vietnam.
In 2017, National Vietnam War Veterans Day was established to finally give those who served the honor they deserve. Since then, the day has been celebrated every March 29.
Let's look at some facts about the Vietnam War, its veterans and the occasion meant to recognize them. Courtesy--National Today, History and National Day Calendar.
Vietnam War Veterans Day celebrates not just the soldiers who fought but everyone who was involved, including their families and other soldiers who served during that period.
The average age of soldiers during the Vietnam War was 19.
More than 58,000 American service members were killed during the Vietnam War, while over 150,000 were wounded.
It is estimated that about 610,000 Vietnam War veterans are still alive today.
In Vietnam, the war is called the "American War."
It is estimated that some 3 million people were killed during the Vietnam War.
U.S. Senators Pat Toomey (R-Pa.) and Joe Donnelly (D-Ind.) introduced legislation to honor Vietnam War veterans with a day.
The Vietnam War is the second-longest war in American history after the Afghanistan War, which is still taking place.
Simple Ways To Celebrate National Vietnam War Veterans Day
The Vietnam War Veterans Recognition Act of 2017, which was signed into law four years ago, and just in time for the National Vietnam Veterans Day, calls for U.S. flags to be flown in honor of everyone who served in the conflict.
People can observe the day by learning about the war, through reading, watching films, speaking to people who served, and other ways of researching what happened. Some veterans may be hesitant to talk about the war, but others may find comfort in sharing what they had to go through, National Today pointed out.
Another way to observe is by donating to the Vietnam Veterans Memorial Fund to help veterans in need, or to volunteer in some way. One could also help a Vietnam War vet by simply thanking them, or buying them lunch.
Those who want to offer their support for Vietnam veterans by posting on social media should take note of #VietnamWarVeteransDay. They can also download and use the frame that says "I support Vietnam War Veterans" here, MilitaryBenefits.info said. Vietnam veterans with a social media presence could use the frame with the text "Proud Vietnam War Veteran" on that website.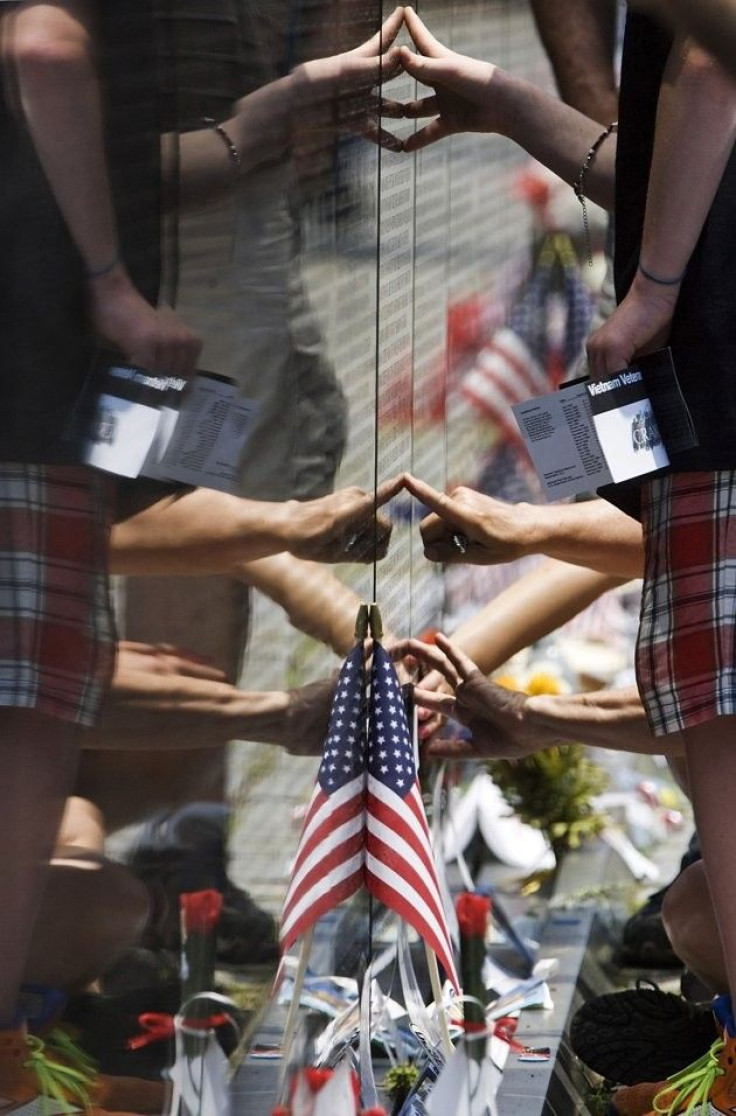 © Copyright IBTimes 2022. All rights reserved.
FOLLOW MORE IBT NEWS ON THE BELOW CHANNELS