NBA Rumors: Multiple Shoe Companies In Pursuit Of Rising Lakers Star
Kyle Kuzma of the Los Angeles Lakers faces a tough grind ahead with the lone surviving young player on the purple and gold roster in the company of veteran NBA stars. Regardless, the 24-year-old is confident he can fit into the mix and even become the third superstar the Lakers are looking for. He gets to prove that this coming NBA season.
And while some may be apprehensive on what Kuzma is capable of, shoe companies seem confident on his rise to NBA stardom. In fact, sources told Shams Charania of The Athletic that several shoe companies are reportedly pursuing the 27th overall pick of the 2017 NBA Draft to be their brand ambassador.
"This summer, Kuzma is also a shoe-deal free agent and has received strong interest from endorsement companies, including Nike, Jordan Brand and Puma, sources said. Kuzma's business manager, Vin Sparacio, has held ongoing discussions with interested companies," he said.
But if his preference is to be considered, it appears Nike has the inside track. Kuzma is coming off a two-year deal with the shoe company and has been known to be a "Nike Guy" growing up. This is seen as the reason why he ended up signing with them in the first place, ESPN reported.
"It's been great," Kuzma said. "I've always been a Nike guy growing up. As a sneakerhead, you always have a special place in your heart for the brand with all of the different kinds of shoes they've done. To build that brand together was a no-brainer."
Shoes have become a big part for budding NBA stars and Kuzma is no exception. Shoe endorsements do come with the territory and any company would be looking to rise alongside any player's success. The Lakers forward direction seems on course to that career trajectory.
All that aside, Kuzma is expected to show NBA and Lakers fans why he was the lone youngster retained in Hollywood. He has shown flashes of brilliance on the court although the landscape with LeBron James and Anthony Davis for the 2019-20 wars is far different. Kuzma is confident everything will work out and that he will contribute in whatever way needed. Looking at the past years, there is no way to go but up for the native of Flint, Michigan.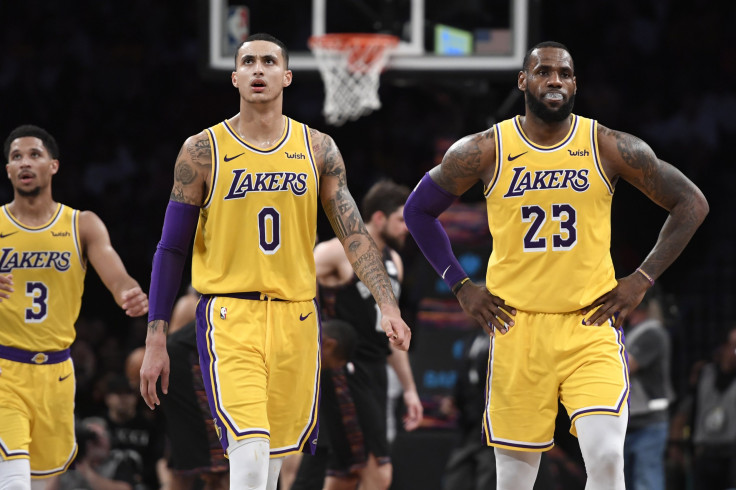 © Copyright IBTimes 2023. All rights reserved.