NBA Superstar Dwyane Wade Was So Broke He Had 13 Cavities Before 2003 NBA Draft
KEY POINTS
Dwyane Wade opened up about his finances and divorce
Dwyane Wade earned millions from his NBA career
Dwyane Wade's first marriage was problematic
Dwyane Wade was so broke before he was drafted into the NBA.
The NBA superstar got candid about his life and family in the documentary "D. Wade: Life Unexpected," which aired on Feb. 23. The show revealed that Wade was so broke and could not visit a dentist regularly that he had 13 cavities during his first visit in years. It happened before he was drafted into the NBA.
Prior to the release of his documentary, Wade told Yahoo! Finance that he still worries about not having enough money despite making millions as a basketball superstar. Wade made $120 million in earnings over a 16-year NBA career with Miami Heat and Chicago Bulls. The amount doesn't include the money he made from endorsements.
However, he still doesn't live a lavish lifestyle. He doesn't buy too many cars and he isn't comfortable with the amount of money on his bank account.
"It takes moments sometimes when I'm like, huh, that's what I got in the bank, OK. But I still live with that mentality [of not having money] like literally, I have one car. And I have an Audi Q8," Wade said.
"I'm always about I don't want to not be comfortable from the standpoint of what's in my bank account. So let me not buy this," he added.
Wade also shared that his parents fought a lot and it affected how he managed his first marriage with Siohvaughn Funches, his high school sweetheart. Funches was his escape from his parents who had a toxic and tumultuous relationship. But his relationship with Funches also ended up in the same sad story.
"Our relationship was rocky. We got together at 16 years old so we had a lot of differences and we didn't know how to handle those," Wade said (via Us Weekly ).
"I wasn't a big argument, fight type person because I grew up hearing my parents do that and I didn't want that to happen to Zaire, so I would just not address it."
He also recalled how his divorce was taking too long. Funches reportedly had 13 different lawyers in the process and each time she got a new lawyer, the case would start over. During that time, he also had a hard time building a relationship with his kids because she would not bring them to him to the point that he had to get the police involved to find her. Eventually, Wade sought full custody and the court granted it.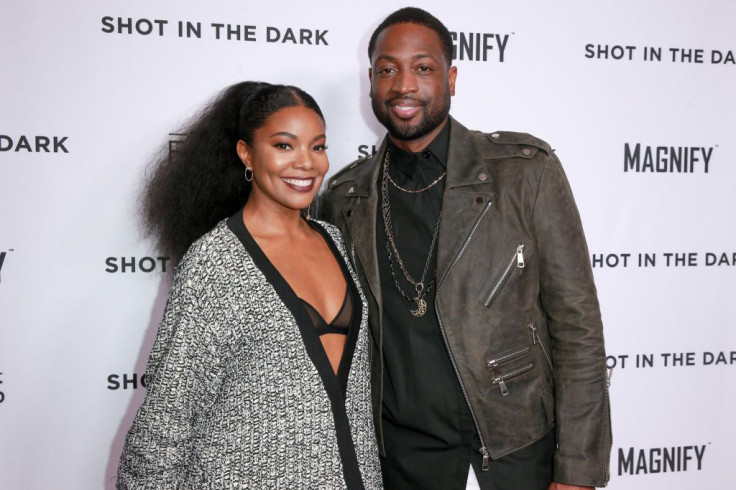 © Copyright IBTimes 2023. All rights reserved.