NBC's Richard Engel: 'I Was Prepared To Die Many Times'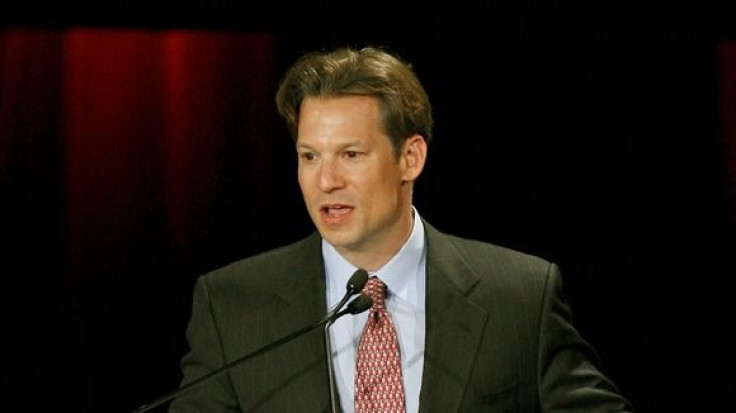 Richard Engel, two of his crewmembers and their security guard have escaped their captors in Syria, where they had been held for five days.
NBC News reports that the network's chief foreign correspondent and his colleagues are healthy and unharmed. The 39-year-old veteran journalist went missing on Thursday after crossing the border from Turkey to Syria. Speaking live on the "Today" show from Antakya, Turkey, on Tuesday morning, Engel recounted the traumatic experience, during which said he was prepared to die "many times."
"We were driving in Syria about five days ago in what we thought was a rebel-controlled area," he said on the show. "We were with some of the rebels, and as we were moving down the road, a group of gunmen just literally jumped out of the trees and bushes on the side of the road. There were probably 15 gunmen wearing ski masks. They were heavily armed."
Engel added that he and his colleagues were dragged out of the car and forced into a truck waiting on the side of the road. "We were with some gunmen, some rebels who were escorting us," he continued. "[Our captors] executed one of them on the spot. Then they took us to a series of safe houses and interrogation places. They kept us blindfolded and bound. We weren't physically beaten or tortured. It was a lot of psychological torture."
That psychological torture included mock shootings, in which the captors pretended to kill one of his colleagues, Engel reported.
Engel said that he and his colleagues escaped from a truck on Monday night after the kidnappers unexpectedly came across a Syrian rebel checkpoint. A gunfight ensued, during which two of the kidnappers were killed. Engel and crew escaped during the commotion.
Engel said he believed his captors were part of a "Shabiha" militia group loyal to President Bashar al-Assad. That account countered an earlier statement released by NBC, which said that the kidnappers "were not believed to be loyal to the Assad regime."
With violence escalating, Syria has become one of the world's most dangerous countries for foreign reporters. Journalist deaths spiked in the country in 2012, according to a recent report by the nonprofit Committee to Protect Journalists. According to Engel, many journalists reporting from Syria have not been as lucky as he and his crew were.
"There are many people who are still not at liberty to do this kind of thing," he said on the "Today" show. "There are still hostages ... we wish them well."
Watch the full "Today" show clip here.
© Copyright IBTimes 2023. All rights reserved.