'NCIS: Los Angeles' Season 11: Bill Goldberg Teases Action Scene
New "NCIS: Los Angeles" Season 11 teaser photos have surfaced online. Returning cast member Bill Goldberg, who will reprise his role as Lance Hamilton, has shared a few photos of himself having fun on social media.
Goldberg shared a picture of him filming an action sequence for the popular crime drama series on his Instagram page. The actor wrote that after all that he has been through in the past few days, like being in a drag race and getting kicked in the face in a wrestling match, he was "stabbed twice" in "NCIS: Los Angeles."
Despite all the challenges he has faced in the past week, Goldberg described this time as a "blast." The actor added that he is ready to take on new challenges after being stabbed, like a spear or a jackhammer.
While filming "NCIS: Los Angeles" it is not just hard work. Goldberg shared a video of him having some fun while relaxing during his break. The funny video shows the actor attempting to cool off by waving a hand fan. The actor joked that even his character Lance Hamilton needs a break to escape the heat.
Fellow cast member Daniela Ruah, who plays Kensi, also shared a photograph of her having some fun with Goldberg. The wrestler-turned-actor picked up his co-star and hoisted her up while he was standing on one leg.
Ruah wore a Goldberg t-shirt in the snap. The actress explained that sometimes people buy t-shirts of celebrities they like, and other times they by the t-shirt after meeting the celebrity in person and liking who they are. The post also suggested that the wrestler has finished filming his scenes.
Goldberg also confirmed that his latest work for "NCIS: Los Angeles" Season 11 will wrap his work for the show. The filming of the show will continue in the coming days, and the series will premiere on Sept. 29.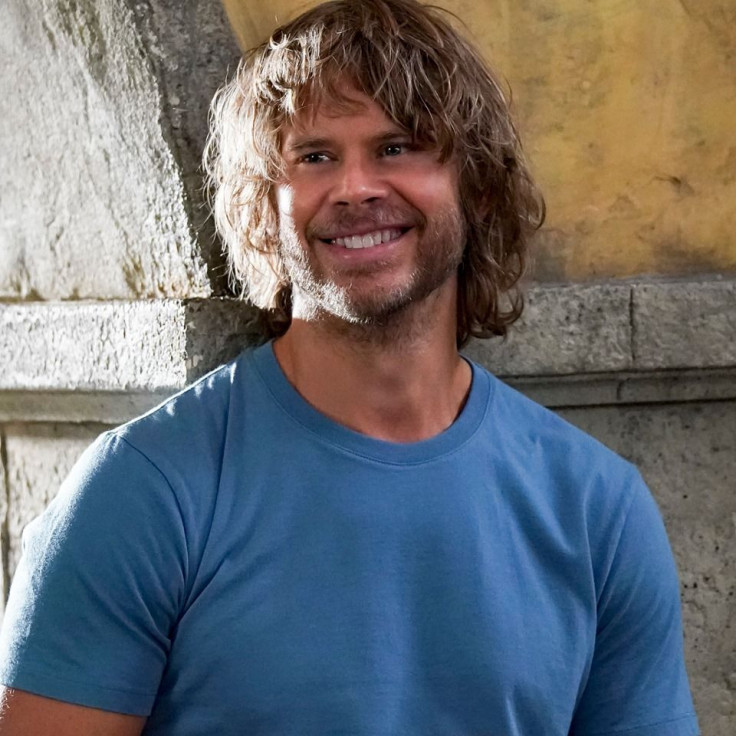 © Copyright IBTimes 2023. All rights reserved.