NCT's Jeno Is A Swiftie; Says He's Waiting For Taylor Swift's Concert In Seoul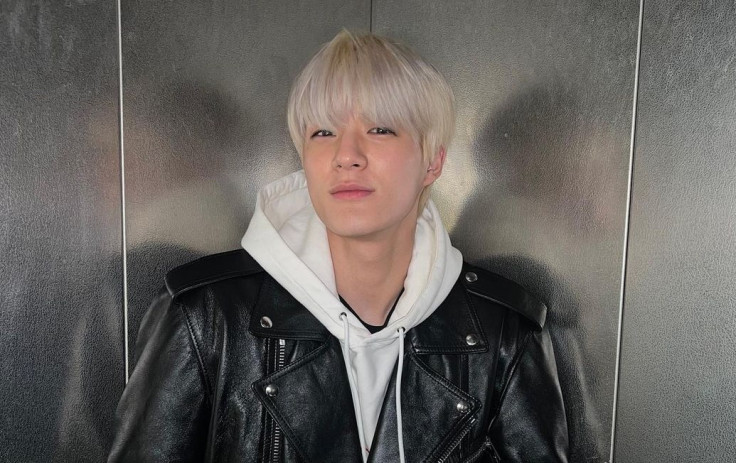 KEY POINTS
A screenshot of a fan's tweet saying NCT's Jeno is a Swiftie went viral
According to the original poster, Jeno said Taylor Swift is "so cool"
There is a viral thread of Jeno edits with Taylor Swift songs on Twitter
Twenty-three-year-old Lee Je-no, or Jeno, of NCT Dream is reportedly a Swiftie!
On Sunday, a screenshot of a tweet originally posted by K-Pop fan @hmnnmmmm went viral. In the tweet, the original poster asked NCT's Jeno if there was any singer he was waiting to perform in South Korea, to which the K-Pop idol replied, Taylor Swift.
According to the fan, when she said she was waiting for Taylor Swift to perform in their country, Jeno said he was waiting too. The idol even remarked that Taylor Swift is "so cool."
As of press time, the countries included in the Asian leg of Taylor Swift's "Eras Tour" are Japan and Singapore.
After the revelation about the NCT Dream member, NCTzens – NCT's fans – shared their thoughts and reactions.
"[I]magine you're jamming to ['Style'] by [T]aylor [S]wift in the [E]ras tour and next to you is someone called [L]ee [J]eno. SKAJSHJAANAH I CAN'T IMAGINE. I NEED IT TO BE TRUE," one fan gushed.
"We got a [S]wiftie right here. [M]r. Jeno Lee, you are the standard," commented another fan, while a third fan quipped, "[L]ee [J]eno, I'll gladly [give] you my [E]ras tour [Singapore] ticket!!!"
"[I'm] crying so much because, in the sea of NCT full of [B]eliebers, THIS IS A WIN FOR ME," a different fan commented.
Another fan claimed that Jeno was "Style"-coded, "[No], [because] Taylor Swift wrote 'Style' for [L]ee [J]eno."
In February 2022, a Jeno fan account created a thread of Jeno edits with Taylor Swift songs. It has since gained over 2,592 reposts, 9,647 likes, 590 quotes and 2,573 bookmarks.
"[I] basically wanted to make a thread of my [favorite] [J]eno edits with [Taylor Swift's] songs 'cause they are [the] best edits...," the fan tweeted.
Many fans have been making different Jeno edits using the American singer-songwriter's songs from way back, and they were viral.
Some of the Jeno edits on the thread featured Swift's songs "Red," "Gold Rush," "Style," "Stay Stay Stay," "Begin Again," "Paper Rings" and "All Too Well," among many others.
"My two worlds are colliding again," said an NCTzen who was also a Swiftie.
In other news, NCT Dream's captain, Jeno, was appointed the first global male ambassador of the Italian luxury goods brand Ferragamo in May.
On May 29, Ferragamo took to its official social media accounts to share a photo of Jeno dressed in a Ferragamo outfit.
"We're driven by the same passion in our creativity and feel fortunate to have him join Ferragamo," said Maximilian Davis, Ferragamo's Creative Director.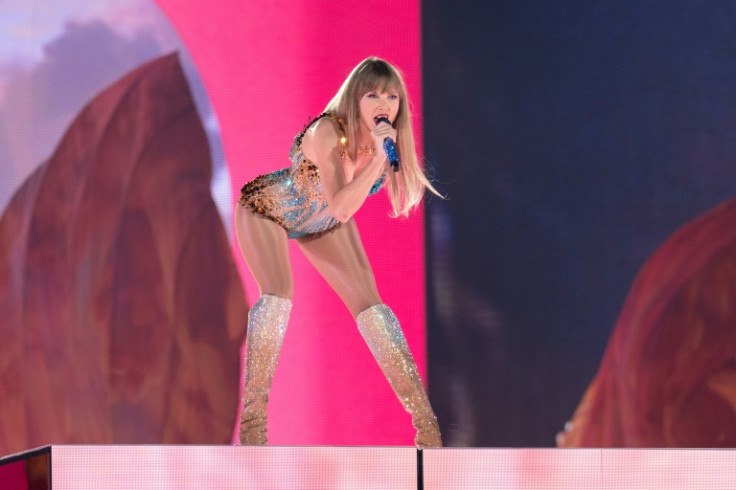 © Copyright IBTimes 2023. All rights reserved.