NCT 4th Album 'Golden Age' Release Date Confirmed: Everything You Need To Know

KEY POINTS
NCT announced its upcoming return with a full-group album
"Golden Age," NCT's fourth album as a full group, will be released on Aug. 28
20 members from different NCT units will participate in the full-group album
NCT fans – more popularly known as NCTzens – are in for a treat as NCT officially announced its comeback as a full group this August.
According to a report by News1 Korea, NCT will continue its activities with its upcoming full-length album, "Golden Age." SM Entertainment announced the Aug. 28 release of the album Wednesday and revealed that a total of 20 members from NCT 127, NCT Dream and WayV will participate in the album.
Accompanying the announcement, NCT updated its SNS profile and header pictures and posted a teaser image for "Golden Age."
The "Golden Age" album reportedly consists of 10 songs, showcasing NCT's various musical colors. It will feature two title tracks, the group song "Golden Age" and "Baggy Jeans" by members Taeyong, Ten, Doyoung, Jaehyun and Mark, among many others.
Pre-orders for NCT's fourth full-group album will open on various online and offline music stores starting Wednesday.
Before "Golden Age," NCT as a full group released "NCT 2018 Empathy," "NCT 2020 Resonance" and "Universe."
Ahead of the release of NCT's "Golden Age" album, NCT is gearing up for its first offline full-group concert, "NCT Nation: To The World," which will be held at the Incheon Munhak Stadium on Aug. 26.
NCT units NCT 127, NCT Dream, NCT U and WayV will present special stage performances for NCTzens. Fans can expect full-group stage performances as well.
Tickets for the upcoming NCT concert opened its pre-sale for fan club members last Friday before opening to the general public on Monday, per Soompi.
On Wednesday, NCT uploaded a photo of seven of its members in a practice studio and captioned it with, "Guess what 🤔"
With the use of the hashtag #NCT_NATION_ToTheWorld in the post, it seems like the members are practicing for their upcoming concert.
In other news, NCT's unit NCT 127 will be featured in a four-part documentary series on Disney Plus. "NCT 127: The Lost Boys," which will premiere on Aug. 30, will show NCT 127's nine members taking their time to pause and reflect on their success.
With nine members in the group, the docu-series will focus on two to three members in each episode, according to NME. Taeil, Johnny, Taeyong, Yuta, Doyoung, Jaehyun, Jungwoo, Mark and Haechan will share stories about their childhood and thoughts on the international success their group has achieved.
The four-part docu-series, which will be released weekly from Aug. 30 to Sept. 6, is helmed by director Park Jay-il of the 2020 short film "Georgia" and created by Cho Young-chul of "So Not Worth It" and Yim Pil-sung of "Persona."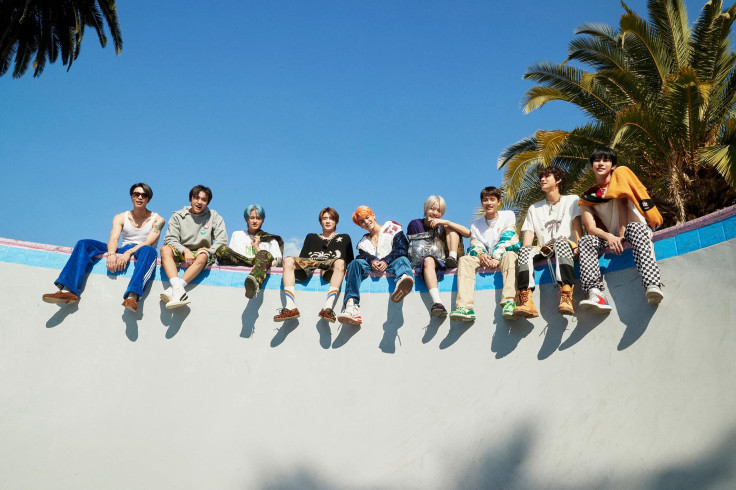 © Copyright IBTimes 2023. All rights reserved.