Nearly 20 Years Old, Scott Peterson's Murder Conviction To Be Reviewed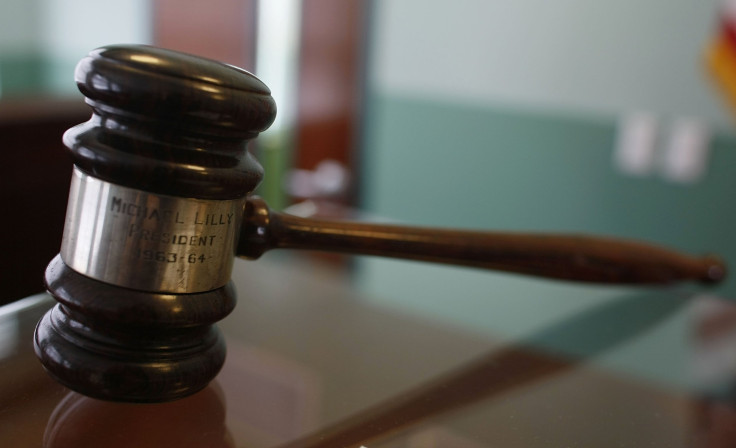 KEY POINTS
The state's highest court on Wednesday ordered a lower court to review the case, citing "prejudicial misconduct" by a juror
A report from the Los Angeles Times finds the juror, Richelle Nice, was one of two holdouts for convicting Peterson of murder
The juror in question was pregnant at the time
The murder conviction for Scott Peterson, sentenced in 2004 for the slaying of his pregnant wife, Laci, and her unborn son will be reviewed due to alleged juror misconduct, the California Supreme Court ruled.
Laci Peterson disappeared Christmas Eve 2002, four weeks away from giving birth to the couple's son. There were no records of an abusive relationship, though Scott Peterson was having an affair at the time. Laci's body and that of her son later washed up on a beach at San Francisco Bay. Scott's death penalty sentence was overturned in August 2019.
The state's highest court on Wednesday ordered a lower court to review the case, citing "prejudicial misconduct" by a juror who failed to disclose a lawsuit filed in 2000 to secure a restraining order against a boyfriend's ex-girlfriend. The juror in question was pregnant at the time of the lawsuit.
Mark Geragos, Peterson's defense attorney, told National Public Radio he was concerned the juror came into the murder case with an agenda.
"Now we're going to have a hearing and see if that impacted the conviction, which I'm sure it did," he said.
A report from the Los Angeles Times finds the juror, Richelle Nice, was one of two holdouts for convicting Peterson of murder. Peterson's appeal argued Nice wanted to "punish him" for a crime "she personally experienced when (the assailant) threatened her life and the life of her unborn child." Nice denied the allegations in a 2017 interview with The Sacramento Bee.
The prosecution has until Nov. 13 to respond.
© Copyright IBTimes 2023. All rights reserved.
FOLLOW MORE IBT NEWS ON THE BELOW CHANNELS