Nearly 40,0000 Fake Cyber Monday Sites, Selling Headphones To Handbags, Taken Down In International Police Effort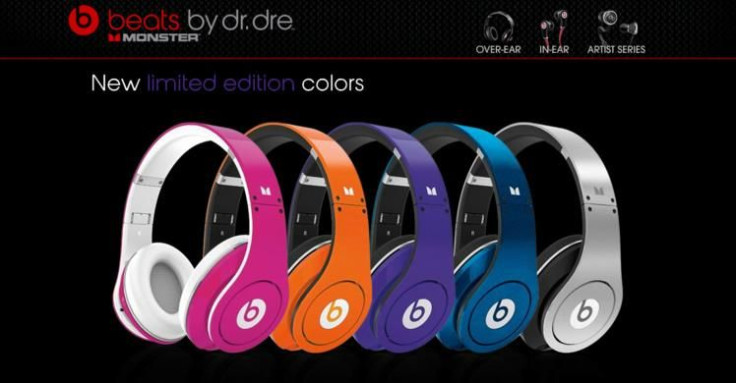 An international police force spearheaded by the U.S. Customs and Border Protection Service closed down 37,479 websites accused of selling bootleg products on Cyber Monday and the days before. Europol and 27 Interpol countries cooperated in the effort, including first-timers like Thailand, China and Argentina.
Copyright enforcers targeted sellers of bootleg consumer electronics, headphones, cell phones, name-brand apparel, handbags, cosmetics, sports apparel and other goods typically for sale on Cyber Monday, the annual day of deals that comes four days after Thanksgiving. U.S. police said the takedown, the sixth largest of its kind, is proof that sellers are deceiving customers by advertising Beats headphones for sale at a steep discount, for example, only to ship a cheap knock off without the same quality. Customers will often report a normal shopping experience on a known brand's site, only to notice the difference at check out when it becomes obvious a payment page isn't what it appears.
"This effort highlights the global commitment to take aggressive action against online piracy," Bruce Foucart, director of Homeland Security's National Intellectual Property Rights Coordination Center, said in a statement Monday. "The IPR Center will continue to collaborate with international law enforcement and industry to protect consumers from purchasing counterfeit goods online, which could expose sensitive financial information and present a health and safety threat."
It's the first time Interpol has pulled in support from a number of its member countries. Normally, Cyber Monday takedowns are the result of cooperation between the U.S. and Europol, a partnership that took down 292 counterfeiters in December 2014 and 690 in 2013.
© Copyright IBTimes 2023. All rights reserved.
FOLLOW MORE IBT NEWS ON THE BELOW CHANNELS