Target's Website Crashes Over 'High Traffic' During Cyber Monday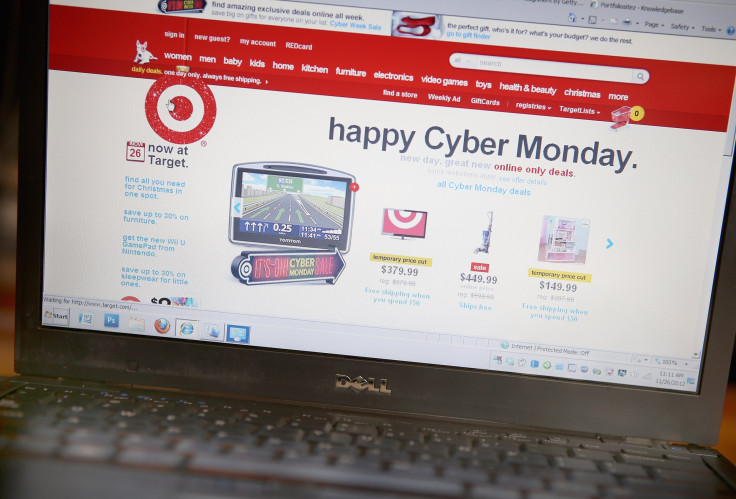 UPDATED 1:35 p.m. EST -- Target's online store has continued to experience a much higher than normal volume of shoppers, according to a company spokesperson who said some customers are being placed in a "queue" and being asked to return to the website at a later time to complete purchases because of ongoing delays. The website crashed earlier in the day because of "high traffic" and was offline for less than an hour.
Jenna Reck, the Manager of Public Relations for Target, issued a statement:
We are seeing a tremendous response to today's 15 percent off sitewide offer. The volume is already twice as high as our busiest day ever. We continue to receive and process thousands of orders from guests who are shopping the entire site and taking advantage of the discount coupled with free shipping. As we experience spikes in traffic, our systems place guests in a queue and prompt them to access the site later. We apologize to guests who experience any delays, we appreciate their patience, and encourage them to try again in a few minutes by refreshing their browser.
Original Story:
The apparent lure of online retail deals proved to be too much for Target's website to handle Monday -- Cyber Monday -- when the company's online store crashed because of "high traffic," according to the retailer's officials. "Please hold tight" was written on the company's homepage shortly after the site went down around 10 a.m. EST. "So sorry, but high traffic's causing delays. If you wouldn't mind holding, we'll refresh automatically & get things going ASAP. Thank you for your patience!"
Target's website returned to its standard form shortly after it crashed, but it was unclear if that was the case for all online shoppers or if was restricted to a smaller portion. ABC News' Detroit affiliate WXYZ emailed Target seeking additional information, but there was no immediate response.
PayPal, the online payment portal, was apparently under similarly high demand, as it also crashed Monday morning.
On Cyber Monday, participating retailers cater to Internet shoppers who prefer the convenience of shopping from a location other than a physical store. It comes on the heels of Black Friday, the post-Thanksgiving shopping holiday, during which retailers traditionally offer items below previously advertised prices.
As of late Monday morning, Target had not issued a formal statement about the technological hiccup. The most recent tweet on Target's Twitter timeline was an advertisement touting the company's successful Black Friday.
Cyber Monday sales are expected to rise by 18 percent, with items such as TVs and products such as the Apple Watch driving much of the e-tail efforts. Online holiday sales are predicted to fetch nearly $100 million this season, a more than 10 percent uptick from a year ago, Business Insider reported.
© Copyright IBTimes 2023. All rights reserved.