Nearly 7-Pound Airplane Debris Falls From Sky, Almost Hits State Capitol Police Deputy In Maine
KEY POINTS
The object narrowly missed a policeman who was working in security
No one was injured in the incident
The Federal Aviation Administration is investigating the incident
A nearly seven-pound metal object that detached from a trans-Atlantic jet flying over Maine came crashing down near the State Capitol House in Augusta on Friday, narrowly missing a policeman who was part of the security team at the building.
The incident took place at around 12:30 p.m. ET. The six-to-seven-pound cylindrical object crash landed just 6 to 8 feet (1.8 to 2.4 meters) from where the officer was standing, ABC News reported.
The deputy, identified as Craig Donahue, was keeping a vigil at the state capitol entrance when the heavyweight airplane part hit a granite slab lining a cobblestone walkway with a loud bang.
The Federal Aviation Administration (FAA), which was alerted Friday, said the metal sleeve had loosened from a wing flap of a large passenger jet, Capitol Police Chief Matthew Clancy told ABC News. The FAA team was back at the state capitol building Monday to continue their investigation.
Two other people in the area witnessed the incident, Mass Live reported, citing Shannon Moss, a Department of Public Safety spokesperson.
"It definitely shocked him," Clancy told ABC News about a witness. "He was walking back to the building and got quite a wakeup call."
No one was injured in the incident.
The Capitol police notified the Augusta State Airport. All planes were reported to have landed safely on the day of the incident. "Our immediate concern was that there's an aircraft missing a part," Clancy told the Bangor Daily News. "It could have catastrophic results."
Clancy told the Bangor Daily News the building would be damaged if the object hit it.
Clancy said Donahue was "shaken" by the incident, but doing well and was thankful that the piece didn't crash when crowds were gathered outside the capitol building.
The airplane debris crashed on a spot that is usually bustling with members of the state capitol when the Maine Legislature is in session and is primarily the venue where rallies, protests, and press conferences are held on a regular basis, Clancy told ABC News.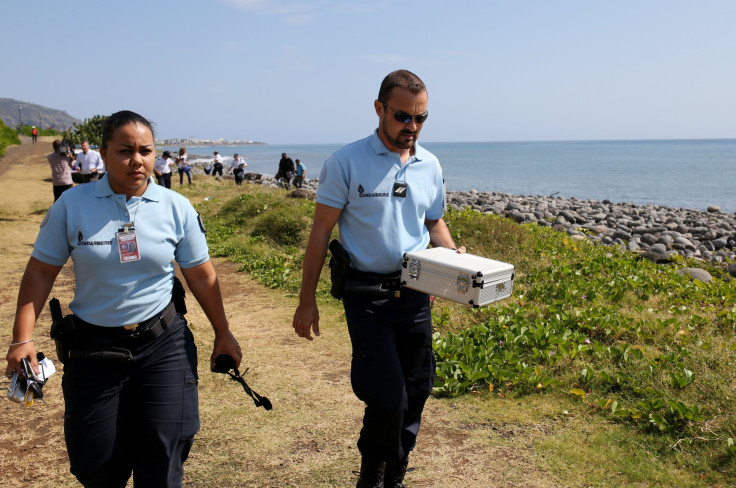 © Copyright IBTimes 2022. All rights reserved.
FOLLOW MORE IBT NEWS ON THE BELOW CHANNELS