Neil Young On 'Howard Stern Show' Discusses Pono Players And Ongoing Feud With David Crosby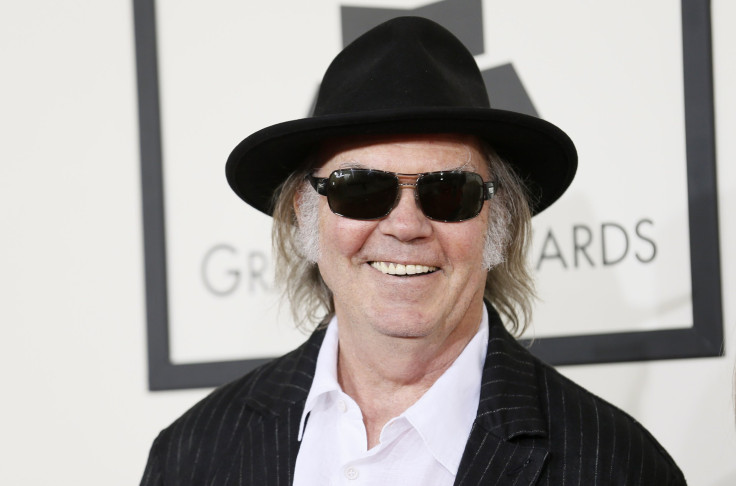 Neil Young has already secured his place in the pantheon of rock legends. But in a 75-minute interview on "The Howard Stern Show" on Tuesday, he discussed another contribution he wants to make to the music world with a music player he's helped develop: the PonoPlayer. A high-resolution portable digital music player that purports to create better sound than a CD or MP3, Pono (the Hawaiian word for "righteous" or "pure") is being touted as "the next best thing to live music." According to the retail site, the PonoPlayer, which goes for $399.00, lets listeners "hear and feel what the artists created, the way they heard and felt it."
When asked by Stern what prompted his desire to create the player in a world that already has CDs and MP3s, Young said that it was the sound quality. Between vinyl and digital music, there is "about an 80 percent drop in quality," he said. "At the turn of the century, I had gotten to a point when I was really tired of the CDs. And I saw that the new thing that was happening was even worse.... The quality got even worse. There's 5 percent of the data on an MP3 and 100 percent on the high-resolution file."
Speaking like a true child of the 1960s, Young explained what it is that the PonoPlayer provides: a feeling. "You feel the music a lot more when you listen to it this way," he told Stern. "You get goosebumps.... If you liked it before, you'll love it after this. If it's one of your favorite songs, you're inside it." He compared listening to downloaded digital music like "going to that great museum in Paris and seeing Xeroxes of all the paintings."
The PonoPlayer has sold out, and the retail site promises that any PonoPlayer preorders placed on the online store in 2014 will ship between January and March of 2015. "The demand for them was awesome, and they're gone," Young told Stern.
In addition to talking about the PonoPlayer, Young talked music -- "Lynyrd Skynyrd was the greatest southern rock band ever" -- but was cryptic and tight-lipped about his ongoing feud with David Crosby, his former music partner in Crosby, Stills, Nash and Young. When asked about Crosby, who Young alleges called the PonoPlayer "poison," Young replied, "Playing with Stills and Nash in that band was really great."
© Copyright IBTimes 2023. All rights reserved.
FOLLOW MORE IBT NEWS ON THE BELOW CHANNELS