Nerd HQ Will Live-Stream Exclusive Panels Outside Of San Diego Comic-Con 2015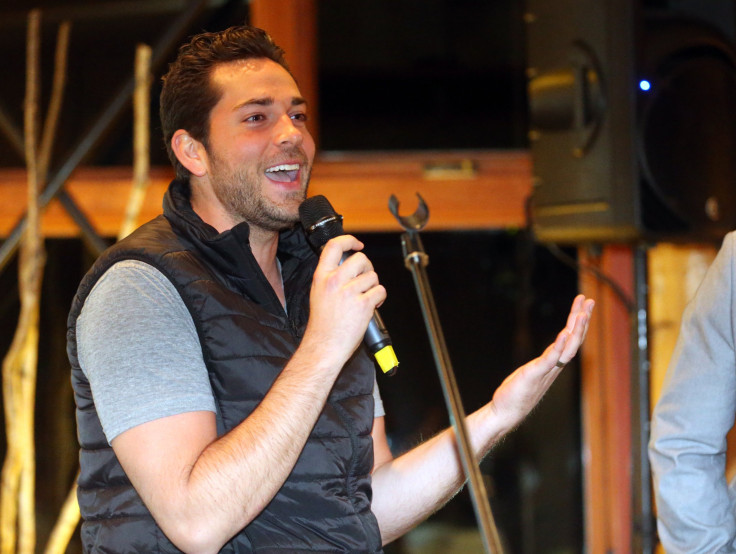 Comic-Con International: San Diego (SDCC) is massive and thousands will get to see their favorite panels. Even though plenty of people won't be able to attend the pop culture mecca, fans at home can still see some celebrity panels through Nerd HQ.
"Heroes Reborn" star Zachary Levi started Nerd HQ in 2011 with the Nerd Machine, an online community website he founded in 2010 to spread the nerd culture. The San Diego event takes place during SDCC but is not connected to the massive convention. While both events are designed to bring fans together with the creators and actors behind their favorite projects, Nerd HQ differentiates itself from SDCC with a good cause and intimate environments.
The event takes place at The New Children's Museum in downtown San Diego, and the smaller venue has even smaller panels. The sessions, called Conversations for a Cause, allow only 200 guests to watch the panel in the room. The proceeds from their tickets go towards Operation Smile, a nonprofit that helps children born with cleft lip, cleft palate and other facial deformities get free surgeries.
The panels sell out rather quickly for the most part, but fans at home still have an opportunity to watch. The Nerd Machine and IGN will live-stream each panel. With over 30 panels, there is plenty to see, but a few seem a little more exciting than the others. Check out the Nerd HQ panels that fans shouldn't miss:
(Note: All times are PDT. Adjust to your local time zone accordingly.)
Thursday, July 9
Zachary Levi ("Heroes Reborn," "Tangled") at 10 a.m.
Julie Plec and Friends ("The Vampire Diaries," "The Originals") at 7:30 p.m.
Friday, July 10
"Sherlock" at 10 a.m. – Panel will feature show runner Steven Moffat, executive producer Sue Vertue and actor Rupert Graves.
"Con Man" at 2 p.m. – Panel will feature actors Alan Tudyk, Nathan Fillion, Nolan North, Michael Trucco, Alison Haislip, PJ Haarsma and Tricia Helfer.
Stephen Amell ("Arrow") at 5 p.m.
"Bad A-- Women" at 6 p.m. – Panel features surprise guests. Last year's panel featured Jennifer Morrison ("Once Upon A Time"), Sophie Turner ("Game of Thrones"), Ming-Na Wen ("Marvel's Agents of S.H.I.E.L.D.") and more.
Saturday, July 11
"Doctor Who" at 10:45 a.m. – Panel will feature show runner Steven Moffat and actresses Jenna Coleman and Michelle Gomez.
Nathan Fillion ("Castle," "Firefly") at 12 p.m.
"Men of Orphan Black" at 2 p.m. – Panel will feature actors Jordan Gavaris, Dylan Bruce, Kristian Bruun and Ari Millen.
"The Maze Runner: Scorch Trials" at 7 p.m. – Panel will feature actors Dylan O'Brien, Ki Hong Lee, Thomas Brodie-Sangster, Rosa Salazar, Giancarlo Esposito, director Wes Ball and author James Dashner.
Sunday, July 12
"Marvel: Partners in Crime" at 11 a.m. – Panel will feature "Marvel's Agents of S.H.I.E.L.D." actors Chloe Bennet and Clark Gregg and "Marvel's Agent Carter" actors Hayley Atwell and James D'Arcy.
Joss Whedon ("Avengers," "Buffy the Vampire Slayer") at 12 p.m.
"Supernatural" at 2:30 p.m. – Panel will feature actors Jensen Ackles, Jared Padalecki, Mark Sheppard and Misha Collins.
"Heroes Reborn" at 5:15 p.m. – Panel will feature actors Zachary Levi, Jack Coleman, Gatlin Green, Robbie Kay, Ryan Guzman, Danika Yarosh, Henry Zebrowski, Rya Kihlstedt, Judith Shekoni and creator Tim Kring.
Find the full schedule of Nerd HQ panels on its website.
© Copyright IBTimes 2023. All rights reserved.