Net Neutrality Full 400-Page Ruling: FCC Adds Loopholes To 'No Fast Lanes' Rule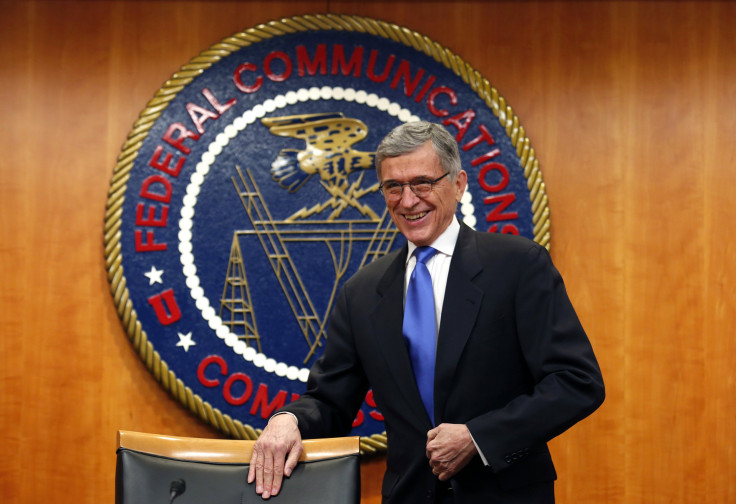 Advocates for an open Internet are buzzing all over again after the Federal Communications Commission's full order intended to preserve net neutrality was posted online Thursday. Now that observers have had a chance to find out exactly what the rules are, new questions are being raised about what the future of the Internet will look like.
Among other things, the full disclosure indicates that content providers like Netflix may be able to strike deals with Internet Service Providers, such as Comcast, for preferred access to their pipes under certain circumstances. For consumers, that means their favorite streaming channel may work better if they use ISPs that have such deals in place. The FCC left itself the discretion to rule on such relationships on "a case-by-case approach."
ISPs, lawmakers and net neutrality advocates who have been anxiously waiting to dive into the full rules since the FCC's decision was first announced last month were finally rewarded Thursday with 400 pages of legal reasoning. As expected, the ruling prohibited ISPs from intentionally slowing bandwidth speeds, from blocking data services and from broadly creating pricing tiers that correspond with broadband demands. That last stipulation, known as paid prioritization, has been perhaps the most contentious through the yearlong debate.
There's a catch to the ban. The FCC only appears to have prohibited ISPs from creating fast lanes directly to consumers' homes. The commission said it would decide whether fast lanes from a content provider to an ISP are legal by weighing the merits of individual deals. "This order does not apply the open Internet rules to interconnection," the FCC said.
"We adopt our tentative conclusion to follow a case-by-case approach, considering the totality of the circumstances, when analyzing whether conduct satisfies the no-unreasonable interference/disadvantage standard to protect the open Internet," the FCC decision stated. "In adopting this standard, we enable flexibility in business arrangements and ensure that innovation in broadband and edge provider business models is not unduly curtailed."
That means, in plain English, that if Netflix complains to the FCC about an ISP throttling its traffic, the ISP then has the opportunity to plead its case to the FCC. Nor does the FCC explicitly ban so-called sweetheart deals between content providers and ISPs, ensuring that Netflix videos could stream clearer if the company signs on with Comcast, for instance.
Net neutrality advocates are nervous that by using words like "unduly" and "flexibility," the FCC is leaving the rules open to challenge. Among those admitting some doubt is Nicholas Johnson, a former FCC commissioner under Presidents Johnson and Nixon who currently teaches law at the University of Iowa.
"The more specific they can be through the rule-making process the better," he said. "The devil is in the details. The more you leave to discretion, the more you're leaving in the hands of the incestuous relationship between industry and government."
The legal gray areas could soon become much clearer though, with ISPs expected to file lawsuits as soon as they're allowed to, when the regulations are published in the Federal Register. That process could take a week, with the rules going into effect two months after publication. Legal experts have suggested the FCC is on firm legal footing in its decision to classify the Internet as a public utility, despite cries that President Barack Obama may have unduly influenced the commission when he spoke on the issue last year.
"There's nothing radical about this," Johnson said. "This is right in the mainstream of American history and public policy. It goes back to canals and toll roads: When something is providing essential goods or services and there appear to be monopolistic qualities because of a market failure, it goes to the regulatory commissions."
FOR FREE to continue reading
✔️ Unlock the full content of International Business Times UK for free
offer available for a limited time only
✔️ Easily manage your Newsletters subscriptions and save your favourite articles
✔️ No payment method required
Already have an account?
Log in
© Copyright IBTimes 2023. All rights reserved.