Netanyahu Warns U.S. Against Working With Iran To Halt ISIS Advance In Iraq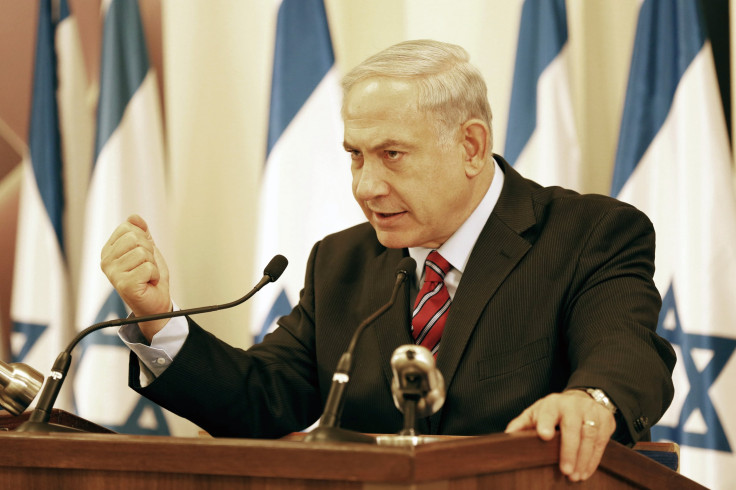 Israeli Prime Minister Benjamin Netanyahu Sunday said the United States should pit Sunni insurgents in Syria and Iraq against Iran, rather than work with Iran to defeat them.
Netanyahu's comments on NBC's "Meet the Press" were his first on the issue since the Islamic State of Iraq and Syria captured wide swaths of Iraq and opened a land corridor, enabling it to move more easily across the Iraq and Syria.
Netanyahu declined to make specific suggestions but said action needs to be taken to "counter the ISIS takeover of Iraq" and at the same time not allow "Iran to dominate Iraq the way it dominated Lebanon and Syria," the Jerusalem Post reported.
"When your enemies are fighting each other, don't strengthen either one of them. Weaken both," Netanyahu said as U.S. President Barack Obama considered what support to give the Iraqi government in fighting the militants, who want to establish a caliphate encompassing parts of Syria and northern Iraq.
U.S. and Iranian negotiators met last week on the sidelines of talks about Iran's nuclear program in Vienna to discuss what role Iran could play in stemming the ISIS assault.
"What you're seeing in the Middle East today in Iraq and in Syria is the stark hatred between radical Shiites -- in this case led by Iran -- and radical Sunnis led by Al Qaeda and ISIS and others," Netanyahu said, the Times of Israel reported.
Netanyahu said the ultimate goal in the Middle East remains preventing Iran from becoming a nuclear power. He said he fears cooperation with Iran on ISIS could lead to an undermining of Western vigilance on the issue.
He said it would be a "terrible mistake" to allow Iran to keep most of its nuclear capabilities and lift economic sanctions against Tehran, adding a better deal would look like the one made to rid Syria of its chemical weapons stockpile.
© Copyright IBTimes 2023. All rights reserved.
FOLLOW MORE IBT NEWS ON THE BELOW CHANNELS