Netflix Inc (NFLX) Q2 2015 Earnings: Global Subscribers Hit New Record In 'Marvel' Quarter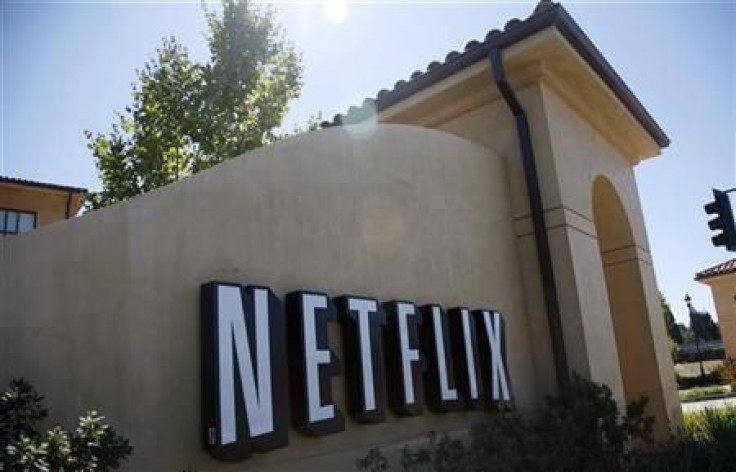 Netflix Inc. reported second-quarter earnings Wednesday, with global subscribers blowing past estimates and passing the 65 million mark for the first time. The Los Gatos, California, video-streaming giant reported net income of $26.3 million, or 6 cents a share, on revenue of $1.64 billion.
Wall Street had projected net income $20.9 million, or 5 cents a share, on revenue of $1.6 billion.
Netflix now has more than 42 million U.S. subscribers and another 23 million international subscribers. The company gained 3.3 million new streaming customers in the three-month period ended June 30 -- a second-quarter record -- compared to 1.7 million in the same period last year. Of the new additions, 2.4 million were international subscribers and 900,000 were domestic, marking a slowdown from the previous quarter, when Netflix added 2.28 million domestic subscribers.
In a research note in April, Richard Greenfield, an analyst with BTIG, said he believes Netflix can reach the 100 million global subscriber level by the end of 2017.
Netflix said its international segment is growing at a record pace, thanks in part to a successful launch in Australia and New Zealand in the first quarter of 2015. The company did not add any new international markets in the second quarter, but international revenue grew 48 percent compared to the same period last year.
Netflix Inc. - Quarterly EPS (Reported) | FindTheCompany
Original Content Still Super?
Netflix, which is not beholden to advertisers in the way that traditional TV networks are, does not share viewership data for its individual series, a source of frustration for analysts who are curious to know how many people actually watch its buzzy series such as "House of Cards" and "Orange Is the New Black." But in a letter to shareholders Wednesday, the company continued to tout the value of its new original content. On April 10, it debuted "Marvel's Daredevil," starring Charlie Cox, a superhero action series based on the popular Marvel Comics character. Netflix said the series had strong audience engagement, "particularly for a new show."
"Grace and Frankie," a comedy series starring Lily Tomlin and Jane Fonda, also debuted during the quarter, and Netflix said the show "found a broad and appreciative audience around the world." Both shows have performed well enough that they have been renewed for their second seasons.
Earlier Wednesday, Netflix threw its support behind the proposed cable merger between Charter Communications Inc., Time Warner Cable Inc. and Bright House Networks. Although Netflix and its chief executive, Reed Hastings, had been one of the fiercest critics of Comcast Corp.'s attempt to merge with TWC, a lawyer for the streaming company said in a letter to the Federal Communications Commission Wednesday that Netflix supported Charter's promise not to charge for so-called Internet fast lanes until 2018.
Netflix shares soared to $108.65 Wednesday in after-hours trading.
Christopher Zara is a senior writer who covers media and culture. News tips? Email me. Follow me on Twitter @christopherzara.
© Copyright IBTimes 2023. All rights reserved.