Netflix Marvel TV Shows Get 'Coming Soon' Pages With Official Plot Details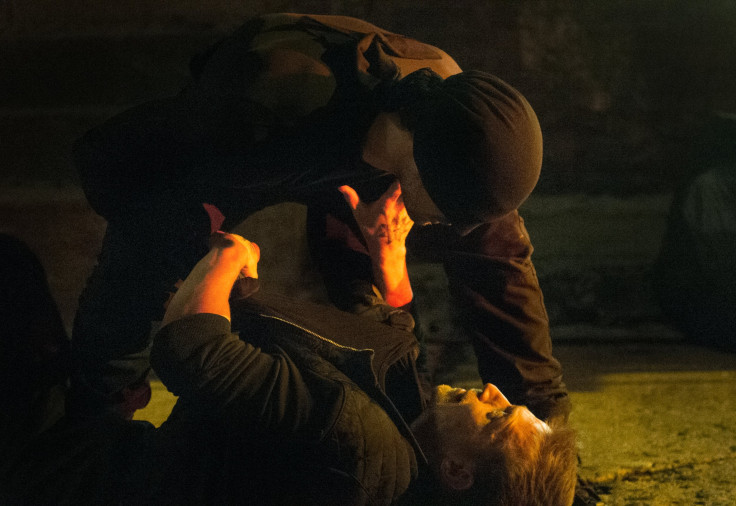 Now that Marvel and Netflix have set a release date for the first of their ambitious "The Defenders" TV series, "Daredevil," the project is looking more like a reality than ever. With three out of its four Defenders cast, Netflix has set up official "Coming Soon" pages for each show, including brief series descriptions for each one.
"Daredevil" is the most popular name in the "Defenders" thanks to the 2003 film starring Ben Affleck, so it's no surprise that Marvel is putting its best foot forward and bringing the blind defender of New York's Hell's Kitchen to life first. As a result, the details of this show have been known for months.
The streaming site released the following description for the new series: "'Marvel's Daredevil' is a live action series that follows the journey of attorney Matt Murdock, who in a tragic accident was blinded as a boy but imbued with extraordinary senses. Murdock sets up practice in his old neighborhood of Hell's Kitchen, New York where he now fights against injustice as a respected lawyer by day and masked vigilante at night."
Marvel and Netflix will roll out "A.K.A. Jessica Jones" later in 2015 and is presumably saving "Luke Cage," "Iron Fist" and its collective "The Defenders" for 2016. Although the latter three shows are a long way off, that hasn't stopped the streaming site from writing, admittedly minimalist, plot details for each one. Check out the Netflix descriptions below:
"A.K.A. Jessica Jones" - "Working as a private investigator in New York's Hell's Kitchen, a troubled ex-superhero's past comes back to haunt her in the live-action series, 'Marvel's A.K.A. Jessica Jones.'"
"Luke Cage" - "In this Marvel live-action series, a street-fighting ex-con battles crime in New York's Hell's Kitchen as the superhero Luke Cage."
"Iron Fist" - "'Marvel's Iron Fist' follows superhero and martial arts master Danny Rand in the upcoming live-action series."
"The Defenders" - "'Marvel's The Defenders' brings together Daredevil, Jessica Jones, Iron Fist and Luke Cage in an epic superhero team-up in New York City."
The series descriptions don't give any new information that a comic book fan familiar with the characters doesn't already know, however it is the first time that any new information about "Iron Fist" (A.K.A. Danny Rand) has been made available. The chi kung-fu master is the only hero in Marvel's "Defenders" series to not yet have an actor cast in the role. Daredevil will be portrayed by Charlie Cox ("Boardwalk Empire"), Krysten Ritter ("Breaking Bad") has been cast as Jessica Jones and Mike Colter ("The Following") will play Luke Cage. So far no release dates other than "Daredevil" have been confirmed (Apr. 10). It's looking more and more like the dynamic duo of Luke Cage and Iron Fist might not arrive until 2016, giving the popular streaming service a fair amount of time to find the right person for Iron Fist.
© Copyright IBTimes 2023. All rights reserved.
FOLLOW MORE IBT NEWS ON THE BELOW CHANNELS