Netflix in Talks for Cable Partnership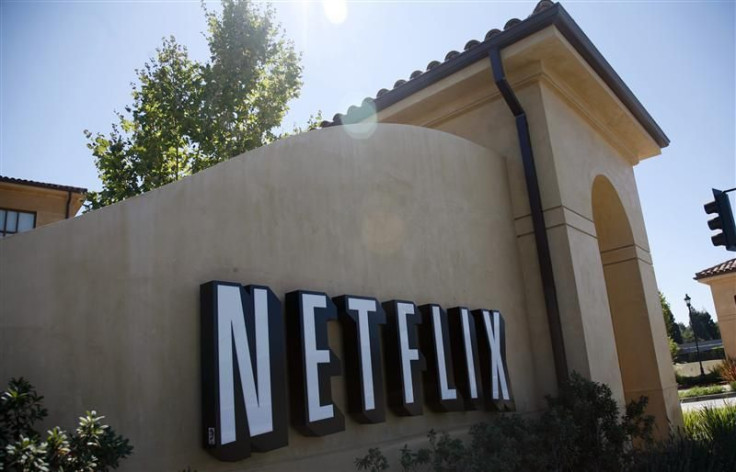 (Reuters) - Netflix Chief Executive Reed Hastings has quietly met with some of the largest U.S. cable companies in recent weeks to discuss adding the online movie streaming service to their cable offerings, according to sources familiar with matter.
In what would ratchet up its competition with HBO, the talks could lead to Netflix becoming available as another on-demand option for cable subscribers through their set-top boxes, according to three people familiar with the talks. If a partnership came to fruition, a cable operator might offer Netflix as an additional option added onto a subscriber's cable bill, according to a fourth person.
Any partnership would be a major about-face for many in the traditional cable industry who had initially seen Netflix as a threat to their $100 billion-a-year business.
Hastings has strongly hinted at investor conferences in recent weeks about the possibility of Netflix one day being a cable channel rival to premium networks like Time Warner Inc's HBO.
It's not in the short term, but it's in the natural direction for us in the long term, said Hastings, speaking at an investor conference last week. Many (cable service providers) would like to have a competitor to HBO, and they would bid us off of HBO.
While most industry watchers considered Hastings' comments as little more than thoughts about the future, people familiar with the talks said he has already met with senior cable executives to discuss how such a partnership might work. At least one cable operator could experiment with offering Netflix by the end of the year, said one of the people.
A Netflix representative declined comment on any talks with cable operators.
While Netflix offers mainly old TV shows and movies through its Web streaming service, it had been seen as a threat by some cable operators and cable networks worried the $7.99 a month service would lead to customers dropping the much more expensive cable TV package, a fear that has become known in the industry as cord cutting.
Time Warner Inc Chief Executive Jeff Bewkes famously dismissed the idea that Netflix was a serious threat by equating the service to the Albanian Army. More recently, however, Bewkes and other media chiefs, including Viacom's Philippe Dauman, have been much more positive about Netflix, in part because the service has boosted their coffers by licensing older shows.
Comcast Corp, the largest U.S. cable operator, last month launched its own online video service for subscribers called Streampix that is supposed to be its answer to Netflix. Comcast executives say they will do everything they can to keep subscribers watching video through its own systems.
Netflix also faces more competition from incumbents including Verizon Communications' joint venture with Coinstar Inc's Redbox due later this year.
There are also significant plans still in the works at Google Inc, Apple Inc and Amazon.com Inc in the online video space.
Even if a deal is reached in the near-term, actually receiving Netflix through a cable provider could still take months to launch. Hastings would first need to rework his licensing deals with programmers since most existing contracts will not allow Netflix to deliver their shows on a cable box, according to a senior programming executive.
Offering Netflix through a cable package could help the streaming service avoid a separate potential clash with cable operators over rising costs for online video traffic over their Internet pipes. Cable operators are the dominant high speed Internet providers in the U.S. and have been trying to devise methods to manage their costs and traffic of online video.
Time Warner Cable is the first major cable company to stick its neck out with a trial in Texas to charge users for the amount of bandwidth they use. Online video is commonly acknowledged as the heaviest share of Internet traffic.
© Copyright Thomson Reuters 2023. All rights reserved.