Netherlands Need Van Persie & Robben To Step Up Vs. Argentina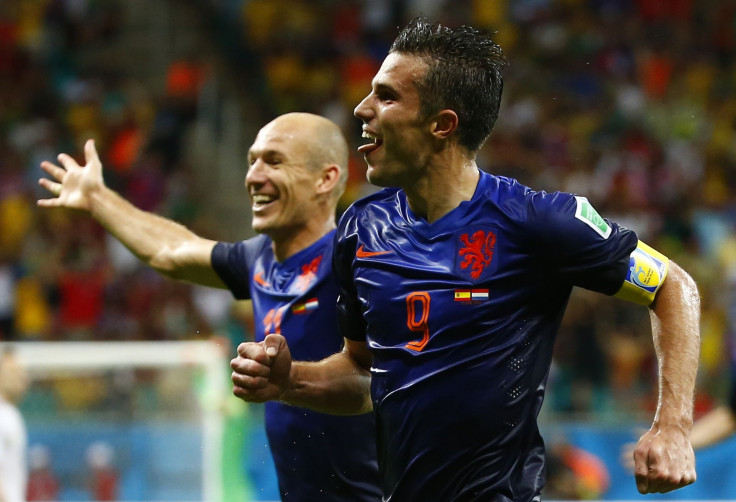 The Netherlands faces an uphill battle in its World Cup semifinal match Wednesday afternoon against Argentina and Lionel Messi, one of the most dominant players in the history of the game.
With his four-goal performance so far in the tournament, Messi has burnished his case for being counted one of the greatest footballers in history, silencing criticism that he fails to produce for Argentina the moments of madness he's known for at Barcelona.
The Dutch have their own scoring weapons in Arjen Robben and Robin Van Persie, who scored perhaps the 2014 World Cup's greatest goal with a soaring header in the win over Spain on June 13.
The Dutch duo were impressive in the group stage, with each scoring two goals against Spain and each scoring one five days later against Australia. But they have been silenced since, scoring zero goals against Chile and Mexico and sending the game to penalties at 0-0 versus Costa Rica.
Messi has not scored in Argentina's last two matches, versus Switzerland and Belgium, but he has remained an indispensable force for La Albiceleste, notching a beautiful assist against the Swiss and leading the team to a series of convincing wins.
The question for the Netherlands is who will step up and score the goals they are going to need to overcome the Argentinian assault headed their way.
Van Persie has been reportedly dealing with illness in recent days, and his playing status was not clear until just a couple of hours before the match, when Dutch coach Louis Van Gaal's roster had him listed as a go.
Still, the fact that he was in question until such a late stage raises questions about his fitness heading into the showdown, and he and Robben are going to need to be factors if the Dutch are to pull off a win in São Paulo.
© Copyright IBTimes 2023. All rights reserved.