Nevada GOP Caucus: Ted Cruz's Tough Land Rights Talk In State's Rural North Could Sway Voters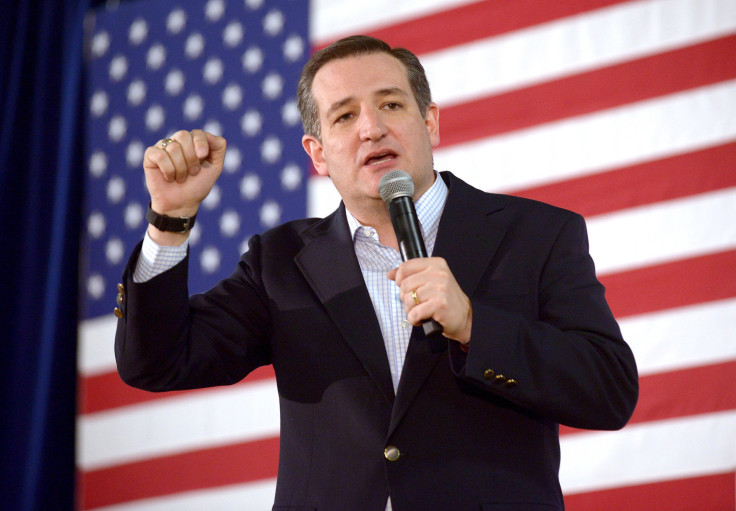 As the campaigns of the remaining Republican U.S. presidential candidates have descended upon Nevada this week, the battle for the state's rural caucusgoers has played an increasingly prominent role for Sen. Ted Cruz of Texas. Hoping to pick up what is seen as a population with a libertarian streak in the northern part of the state, Cruz is using the controversial issue of federal and state land rights to convince voters he is the true and dedicated enemy of big government, a hallmark of both his tenure in the Senate and his candidacy.
Cruz's plan to restore ownership of a massive amount of federally owned land in Nevada to the state's citizens is in stark contrast with rival candidate Donald Trump's proposals. Unlike Cruz — and Florida Sen. Marco Rubio — the billionaire has said he doesn't trust states to manage their land responsibly. The strategy to pull in rural caucus participants who are passionate about this issue could narrow a polling gap and help Cruz beat Rubio — and perhaps even Trump.
"I think that the land rights issue could be useful to Cruz in Nevada just to try to find a way to at least get second place and possibly win," said Ford O'Connell, a Republican political analyst who worked as a strategist on Arizona Sen. John McCain's 2008 presidential campaign. O'Connell, citing the time he's spent working on campaigns in the Silver State, speculated that the energy Cruz could generate with the land issue could potentially tip the scales in his favor in parts of the state. "It's a bigger issue in northern Nevada," he added.
Land rights issues are particularly important to Nevadans — especially in northern counties — because of the sheer percentage of the state that is owned by the federal government. At 84.9 percent of the total land area, Nevada has more of its land owned by the national government than any other state. Critics of that level of ownership say the federal government wields outsize power in state affairs and cuts out the potential economic benefits that could come with opening up land to private investment and economic development, such as with expanded mining or logging in the state.
"Once you get out of the Las Vegas metro area, it's a big issue," said Ryan Hamilton, deputy state director in Nevada for the Cruz campaign and a political consultant for J3 Strategies in Reno. "I do think it's a winning issue for our candidate."
Cruz's support of state and local land rights goes back to at least 2014 when Cliven Bundy, a Nevada rancher, led an armed standoff in the state to protest fines leveled against him for illegally grazing his livestock on federal lands without a permit. Rubio, on the other hand, opposed it, saying in part: "No matter how worthy your cause may be, you cannot violate the law." Trump's stance fell somewhere in the middle, saying Bundy needed to follow the laws, before the businessman sang a familiar refrain: "He's in a great position to cut a great deal, and I think that's what he should do."
Eric Herzik, chairman of the political science department at the University of Nevada, Reno, shared a similar sentiment. "[Cruz has] targeted, in particular, rural voters because that is also where the most conservative voters live," he said. "This is just a to-die-for issue in the rural areas. If you go out to the rural areas you'll hear complaints about 'federal overreach' — that's, like, one word" in rural Nevada.
Rubio, who has said that he thinks the federal government should wield less control over federal lands, has not made the issue a focal point for his campaign. However, when Bundy's son, Ammon, led a standoff last month in Oregon similar to his father's in Nevada two years ago, Rubio weighed in, sounding a bit like Cruz: "I most certainly believe that the federal government controls far too much land in the Western parts of the United States especially," the Florida senator told the Des Moines Register in Iowa. "The state of Nevada is an example — it's almost entirely owned by the federal government. And it goes well beyond the legitimate need of land ownership for defense purposes, for example."
Multiple attempts to contact both the Rubio and Trump campaigns for this story were not successful.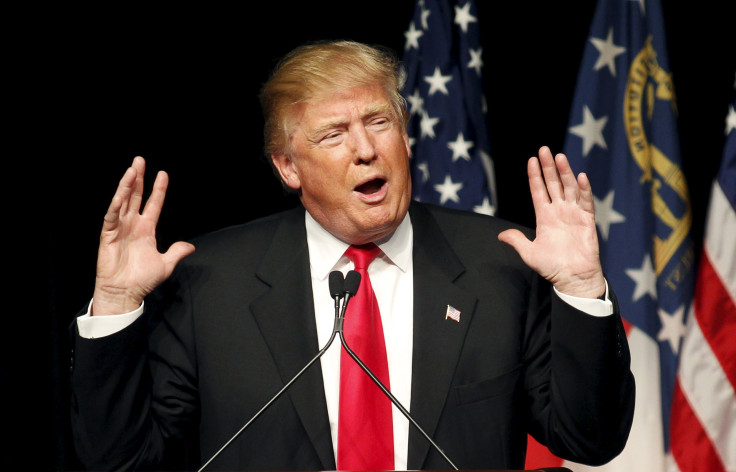 If it is politically expedient to attract that sort of passionate support in an election, it's not as clear that selling land back to the states is the most levelheaded position to have. With ownership in the federal government's hands, major expenses like land management and fire protection are undertaken by the federal government, not by Nevada. Should that relationship change, it is likely that the state would have to step up.
"Cruz has been working the rural counties of the state hard and that is an issue that resonates out there, but the whole public lands issue as it is [is] typically presented by politicians who know little or nothing about Nevada [and it] is inconsistent with the state constitution," David Damore, an associate professor of political science at the University of Nevada, Las Vegas, said in an email. "Also there is no discussion of the cost burden to the state associated with land management and fire protection, which are covered by the feds. It is a good talking point in front of some audiences but has no basis in reality."
Spending by the U.S. Department of the Interior for 2016 will reach Nevada in both direct and indirect ways, the Las Vegas Review Journal reported. While it is difficult to determine exact figures, Interior plans on spending $452 million this year among 49 states. Nevada and other Western states with large amounts of federal land tend to receive the lion's share of those funds.
That is similar to the position Trump has staked out on the issue, which some might find ironic considering the billionaire takes decidedly anti-federal government stances on other issues like Common Core education standards, the K-12 learning goals established and implemented on a state level.
"I'm a tremendous believer in education, but education has to be at a local level," Trump said last month in a video posted to his Facebook account. "We cannot have the bureaucrats in Washington telling you how to manage your child's education. So Common Core's a total disaster. We can't let it continue."
Nevada recently began to look as though it had survived the effects of the 2007-09 recession, as evidenced by booming construction, consumer spending and tourism. Funds earned from those business sectors can be used for a variety of expenditures, such as fighting forest fires, a task that can cost millions of dollars unexpectedly. However, it is certainly not immune to the ebbs and flows of normal economies.
RCP Poll Average for Republican Presidential Nomination | InsideGov
It has been difficult to predict who Nevada caucusgoers will break for because of a decided lack of polling. But with the complicated rules of caucusing, if Cruz attracts dedicated support through his positions on issues like federal land rights, that combination could impact the race in his favor.
"So it's not just a matter of counting votes. The geographical distribution of the votes will matter and this could do Cruz a lot of good in parts, in the northern parts of the state where the turnout will be fairly light and is very, very libertarian," Ted Jelen, a political science professor at the University of Nevada, Las Vegas, said. "It also gives him a chance to pull off a contrast with Mr. Trump."
© Copyright IBTimes 2023. All rights reserved.
FOLLOW MORE IBT NEWS ON THE BELOW CHANNELS