Election 2016 Polling In Nevada: Why State's Caucuses Are Tough To Predict Amid Democrats' Fight For Latino Votes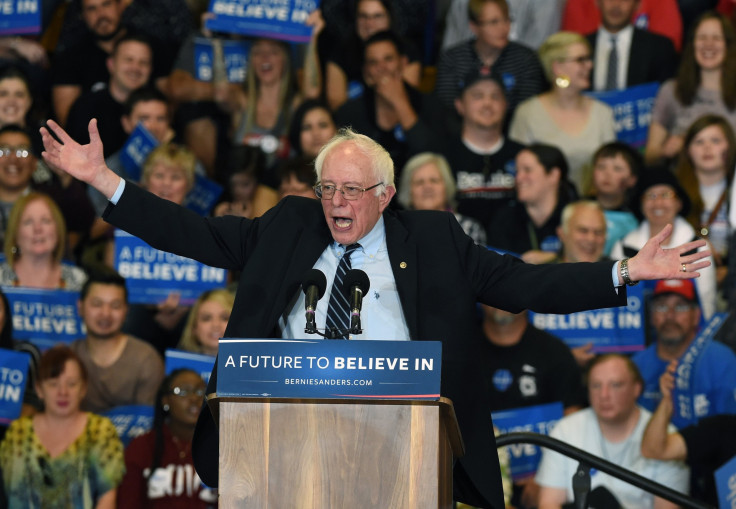 With two days to go until the Nevada Democratic caucuses, there have been just three major polls in the state this year. So few polls mean the race remains largely a mystery despite the attention former Secretary of State Hillary Clinton and Vermont Sen. Bernie Sanders are lavishing on the Silver State.
Each Democratic candidate is hoping that a strong showing in Nevada, which has a population that is about 27 percent Hispanic, will prove they are winning the minority vote. As the third nominating contest for Democrats, Nevada holds an important spot that could potentially give its winner momentum in more diverse states going forward. But the lack of polling means political analysts are relying on conventional wisdom and pundit projections to understand how Nevada could shape the race.
It's not just this year that's seen a dearth of polling. Just six polls were conducted in Nevada in all of 2015 — a far cry from the nearly 100 times Iowa was polled in the year leading up to its caucuses. Iowans saw nine polls in January alone, and New Hampshire was polled nearly 50 times in the weeks before its primary, the Wall Street Journal reported.
The most recent poll from CNN/ORC was conducted Feb. 10-15 and found Clinton up just one point on Sanders, 48-47 percent. This was a significant change from the polling last year that had the former secretary of state leading Sanders by double digits in the state that is supposed to be part of Clinton's "firewall."
Gravis Marketing, which conducted most of the Nevada polls last year, has a poll out in the field and will release it before Saturday's caucuses. But many polling firms have abandoned the state this year. The first reason that pollsters offer for the lack of surveys is that Nevada depends heavily on what happens in Iowa and New Hampshire, so it doesn't make sense to predict outcomes before the first two primaries. The other conventional explanation is that the Nevada contests, like all caucuses, are tough to predict because caucusgoers hear a brief speech for each candidate as part of the process, which can lead to last-second changes of heart.
But pollsters manage to conduct surveys in Iowa and South Carolina, whose Republican primary is also Saturday and who will host Democrats Feb. 27. There have been 31 polls in South Carolina for Republicans and 20 for Democrats.
The lack of polling in Nevada really comes down to how difficult it is to survey people in the state, said Brad Coker, the managing director of Mason-Dixon Polling & Research, which has polled in Nevada in the past but is not polling this year. Nevada's caucuses typically have extremely low turnouts, making it hard to get an accurate sample. In 2008, about 118,000 Democrats turned out and 44,000 Republicans participated, but in 2012 the numbers were much lower. In Iowa, 180,000 Republicans and 170,000 Democrats came out this year.
Nevada also presents a polling challenge because its population often changes due to its economy's focus on casinos and nightlife in Las Vegas.
"Nevada is especially hard because it's such a transient state. There's not an accurate consumer list or a voter list," said Doug Kaplan, president of Gravis Marketing. "Especially on the Democratic side, it's a little bit more concerning because the variance can be big. There's a lot of new voters and people can change their party and register the same day" as the caucuses.
Nevada residents, like many others especially in the West, are abandoning landlines in favor of cell phones, which can make them more difficult to reach. Fred Lokken, a political science professor at Truckee Meadows Community College in Reno, Nevada, estimated that half of all Nevadans don't have landlines.
Finding the few Nevadans who will answer a phone and are planning to participate in the caucuses can be time-consuming and expensive, pollsters said.
"We do phone calls and we supplement that with a web panel of cell phone users. We have to do a lot of calls to get a response," Kaplan said. "A lot of firms are not polling there because of the expense and they're afraid of being wrong."
This cycle seems to be even worse for polling than in 2012 or 2008. While the Nevada factors have stayed the same, the media market in the state has changed this year. The Las Vegas Review-Journal, Nevada's biggest paper, was bought by family members of casino mogul and Republican mega-donor Sheldon Adelson late last year. Since then, prominent editors have left the paper and it has been in a state of flux.
"The news media in the state isn't spending money on polling," said Coker of Mason-Dixon, which polled for the Las Vegas Review-Journal for years. "The Reno paper has done them but usually in conjunction with other media. The Review-Journal has been sold twice since the last election ... They're trimming their sales over there. A lot of people I know are leaving the newsroom, there's probably some chaos over there."
Polls in other states often rely on funding from universities, but there are fewer of those in Nevada than in many states, and the schools there don't typically sponsor polls. One or two more surveys might come out before Saturday's caucus, but without a significant amount of polling, most observers will have to watch Clinton and Sanders talk about their support until Saturday, and will be stuck waiting another few days to see how Republicans fair Feb. 23.
FOR FREE to continue reading
✔️ Unlock the full content of International Business Times UK for free
offer available for a limited time only
✔️ Easily manage your Newsletters subscriptions and save your favourite articles
✔️ No payment method required
Already have an account?
Log in
© Copyright IBTimes 2023. All rights reserved.