'Nevertheless She Persisted' Tattoo Photos: Women Get Inked With Mitch McConnell's Remarks About Elizabeth Warren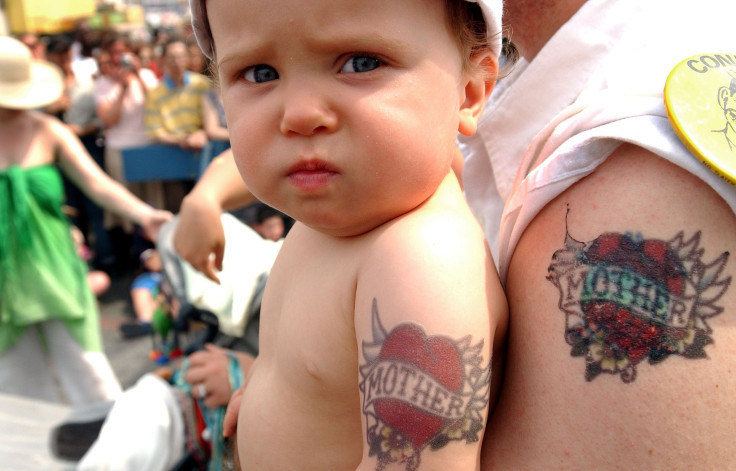 The latest protest against President Donald Trump doesn't involve picket signs or megaphones — it's all about ink. Women across the United States have begun to immortalize the admonishment-turned-feminist-rallying-cry "nevertheless, she persisted" by tattooing the phrase uttered by Senate Majority Leader Mitch McConnell last month on their bodies, Reuters reported Monday.
The motto has been circulating on social media since Feb. 6, when McConnell, R-Ky., stopped Sen. Elizabeth Warren, R-Mass., from reading a 1986 letter from Coretta Scott King on the Senate floor. The wife of civil rights icon Martin Luther King, Jr. had called out Jeff Sessions for taking actions that "intimidate and frighten elderly black voters," and Warren was using the letter as a way to criticize his nomination to be Trump's attorney general nominee.
McConnell muzzled Warren with a rule that prevents senators from using the floor to insult other senators. Then he explained further: "She was warned. She was given an explanation. Nevertheless, she persisted."
The remark immediately made headlines, and, a month after the fact, it's still making women's arms, feet and other body parts. Dozens of people have posted photos on social media of their tattoos. Last month, more than 100 women flooded one tattoo shop in Minneapolis to get the message on their bodies. Part of the proceeds went to a pro-abortion rights nonprofit.
"I just thought it was a perfectly beautiful sentiment. Also, I'm incredibly impulsive," Nora McInerny, who organized the event, told the Minneapolis Star Tribune on Feb. 21. "Those words remind me of every woman I know who has kept going even though it's difficult or it might make you unpopular."
If you're considering getting the tattoo, see below for examples and ideas. And if you support the message but are feeling needle-shy, you can score a temporary tattoo with the "nevertheless, she persisted" mantra here.
© Copyright IBTimes 2022. All rights reserved.
FOLLOW MORE IBT NEWS ON THE BELOW CHANNELS