New $5 Bill To Feature Martin Luther King, Eleanor Roosevelt, Marian Anderson; Lincoln To Remain On Front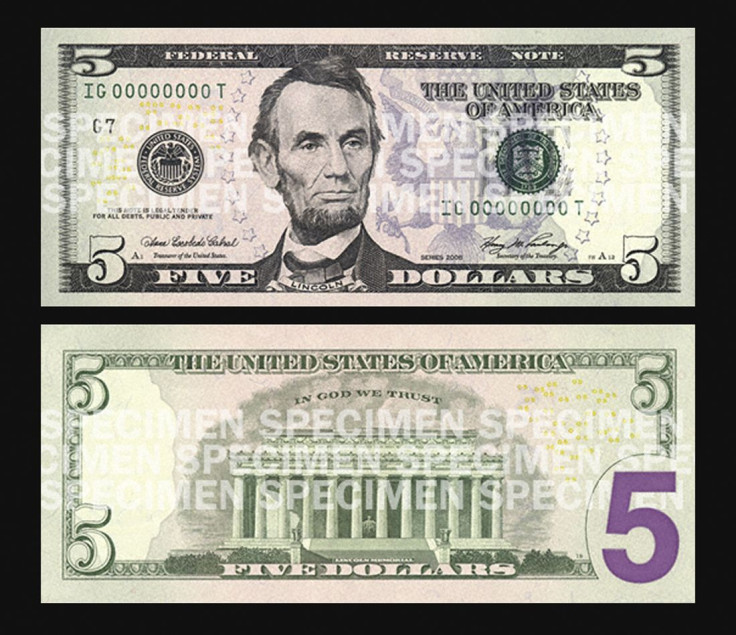 The $5 bill is set to get an upgrade of sorts. While former President Abraham Lincoln's image will still grace the front of it, the reverse side of the bill is set to "honor historic events that occurred at the Lincoln Memorial," including moments made memorable from the likes of civil rights icon Dr. Martin Luther King Jr., opera singer Marian Anderson and former first lady Eleanor Roosevelt, the U.S. Treasury Department announced Wednesday afternoon.
The news comes hours after the Treasury Department unveiled its plans to make significant changes to the appearances of the $20 and $10 bills.
The selection of the three historic figures is noteworthy for a number of reasons, but the fact that they're all either African-American or women, or in Anderson's case, both, is a significant milestone for American currency, which traditionally has only featured white people and has very rarely included a woman. It was not immediately clear when the new $5 bill will go into circulation.
King, Anderson and Roosevelt are all linked to the Lincoln Memorial in Washington, D.C., which explains in part why their images were chosen to be featured on the new $5 bill.
Anderson, who is African-American, performed in 1939 at the Lincoln Memorial. Her performance is credited with helping to "advance civil rights" during segregation, the Treasury Department said. Roosevelt helped make that performance happen.
King's "I Have a Dream" speech also took place at the Lincoln Memorial. That address called for an end to U.S. racism in addition to a plea for equal civil and economic rights for African-Americans.
The $20 bill will also get new treatment in the form of featuring renowned runaway slave Harriet Tubman on its front, replacing Andrew Jackson. It is expected to enter into circulation in 2020. The new $10 bill will keep Alexander Hamilton on the front, but its flip side "will celebrate the history of the women's suffrage movement," according to the Treasury Department. The back will showcase images of historic American women, including Sojourner Truth, who is African-American, and Susan B. Anthony, whose likeness has already graced the front of a dollar coin.
© Copyright IBTimes 2023. All rights reserved.