New 'Captain America: Civil War' Clip Teases Spider-Man Switching Sides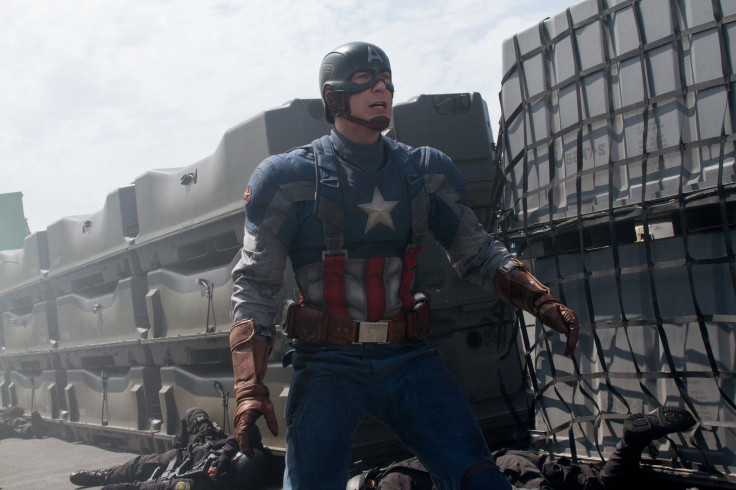 Marvel fans are counting down the days until they see their favorite heroes clash on the big screen in "Captain America: Civil War." The latest Spider-Man will make his debut and a new video clip hints he might not remain on Iron Man's side.
In a new TV spot featured on ComicBook.com, Spider-Man (Tom Holland) is fighting the Winter Soldier (Sebastian Stan) in "Captain America: Civil War." During the fight, Spider-Man catches a Winter Soldier punch and admires his bionic arm. Meanwhile, Captain America (Chris Evans) looks on in the background confused.
"You have a metal arm?" Spiderman asks in amazement. "That is so awesome."
Rumors suggest that Spider-Man will be on Team Iron Man early on in the film, but could switch sides in the film just as he did in the comics. Spider-Man's admiration of Winter Soldier could possibly be a sneak-peek of the web slinger moving towards Team Captain America. You can watch the full clip below:
Before the TV spot, the only footage shown so far of Spider-Man was the last few seconds of a recent trailer. Spider-Man swings into the scene and uses his web to take away Captain America's shield after he's summoned by Iron Man (Robert Downey Jr.). He then poses on top of a car with the shield and says "Hey everyone."
Spider-Man will be introduced in the Marvel Cinematic Universe for the first time in "Captain America: Civil War," before he gets his own film in 2017 with "Spider-Man: Homecoming." A part of his introduction was shown at Sony Pictures' CinemaCon presentation in Las Vegas, where a clip of Tony Stark/Iron Man shows up at Spider-Man/Peter Parker's home to recruit him. Stark is also expected to play a role in "Spider-Man: Homecoming," which comes out on July 7, 2017.
"Captain America: Civil War" will focus on the conflict of beliefs between Captain America and Iron Man. Captain America will want the Avengers to operate independently of any governing body, while Iron Man will want the Avengers to have some sort of accountability put in place following the events of the previous films. The opposing ideas will cause superheroes to take sides and fight amongst themselves.
"Captain America: Civil War" hits theaters May 6.
© Copyright IBTimes 2023. All rights reserved.
FOLLOW MORE IBT NEWS ON THE BELOW CHANNELS