New Fall 2016 TV Shows: 11 Series Premieres You Won't Want To Miss; Watch The Trailers [VIDEOS]
Sorry, summer! We're ready for fall TV!
Although there has been plenty of good TV to watch during the summer months — thank you "Scream" and "Fear The Walking Dead" — the cooler temperatures bring sizzling drama. Fan favorites like "American Horror Story," "Gotham" and "The Big Bang Theory" are gearing up to return and make the transition from beach to couch that much easier. But don't get too comfortable with your usual TV schedule. This fall is also introducing some can't miss series premieres.
Check out 11 new TV shows to watch this fall:
"Atlanta" (Tuesday, Sept. 6 at 10 p.m. ET on FX)
"Atlanta" is a series created by, and starring, Donald Glover. The series is a comedy about two cousins working in the Atlanta music scene.
"The Case Of: JonBené​t Ramsey" (Sunday, September 18 at 8:30 p.m. ET on CBS)
True crime stories are a hot topic right now. Last season brought us "Making A Murderer," a Netflix docuseries on Steven Avery, and "The People v. O.J. Simpson: American Crime Story," an FX miniseries about O.J. Simpson's murder trial. This fall CBS will be examining the case of JonBenét Ramsey, a 6-year-old who was discovered dead in the basement of her home in 1996. The show is a 6-hour limited docuseries that will re-examine the evidence in the almost 20 year old cold case. Lifetime is also making a TV movie about the case that will premiere this fall.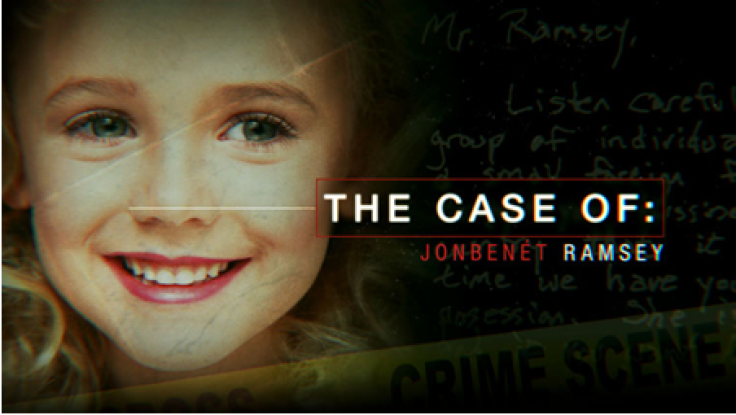 "Kevin Can Wait" (Monday, September 18 at 8 p.m. on CBS)
Kevin James returns to the sitcom world in "Kevin Can Wait." He's trading in his UPS uniform for a police officer's uniform — but only briefly. He's newly retired and ready to spend his free time with his wife and family. Too bad his wife hasn't been telling him the real drama going on in the house. James' "King of Queens" castmate Gary Valentine also stars.
"Lethal Weapon" (Wednesday, Sept. 21 on Fox)
The hit 80s movie is now a TV show. Clane Crawford plays Martin Riggs, a former Navy SEAL turned detective who teams up with officer Robert Murtaugh, played by Damon Wayans. Murtaugh is an LAPD officer just returning to the job after suffering a near-fatal heart attack ... and his new partner might give him another one.
"Designated Survivor" (Wednesday, Sept. 21 at 10 p.m. ET on ABC)
Kiefer Sutherland is the latest actor to take on the role of the President of the United States in the new series "Designated Survivor." The term "designated survivor" is actually real. During events where top leaders of the government are gathered together, one person from the United States Cabinet is required to stay at a top-secret location far away from the event. If something were to happen to the top leaders, this "designated survivor" would then become the Acting President of the United States. That's exactly what happens to Sutherland's character, Tom Kirkman, in this new ABC drama.
"Notorious" (Thursday, Sept. 22 at 9 p.m. ET on ABC)
"Scandal" fans are going to have to keep waiting for new episodes, but at least there is something juicy in the time slot. "Notorious" is about a defense attorney and TV producer who team up to "control the media, the justice system and ultimately each other."
"The Exorcist" (Friday, Sept. 23 on Fox)
Halloween comes early this year with the premiere of "The Exorcist." The TV show is based on William Blatty's 1971 novel, but introduces new characters to the franchise.
"Westworld" (Sunday, Oct. 2 at 9 p.m. ET on HBO)
HBO's latest science fiction thriller is based on a 1973 film of the same name. According to the synopsis, the show is "a dark odyssey about the dawn of artificial consciousness and the evolution of sin, exploring a world in which every human appetite, no matter how noble or depraved, can be indulged."
"Frequency" (Wednesday, Oct. 5 on the CW)
Love "Supernatural"? Well you're going to want to check out "Frequency." This new drama follows Detective Raimy Sullivan as she teams up with her father to solve murder cases. Thw twist is that her father died in 1996 and she can only communicate with him via ham radio.
"Divorce" (Sunday, Oct. 9 at 10 p.m. on HBO)
Carrie Bradshaw is back! Sort of. "Sex and the City" star Sarah Jessica Parker returns to HBO to star in a new comedy called "Divorce." This time around she plays a woman named Frances who begins to "reassess her life and her marriage."
"The Great Indoors" (Thursday, Oct. 27 at 8:30 p.m. ET on CBS)
Still grieving the end of "Community"? Well, get ready to welcome Joel McHale back to the small screen in "The Great Indoors." McHale will portray Jack, a "renowned adventure reporter" who must get behind a desk and supervise a bunch of journalism misfits who write click-bait and listicles. Christopher Mintz-Plasse ("Superbad"), Chris Williams ("Silicon Valley") and Stephen Fry ("Bones").
What are you looking forward to watching this fall? Tweet @AmandaTVScoop.
© Copyright IBTimes 2023. All rights reserved.