'New Girl' Season 3 Spoilers: EP Dave Finkel Dishes On Damon Wayans Jr.'s Coach And Winston Bleeding Out [EXCLUSIVE]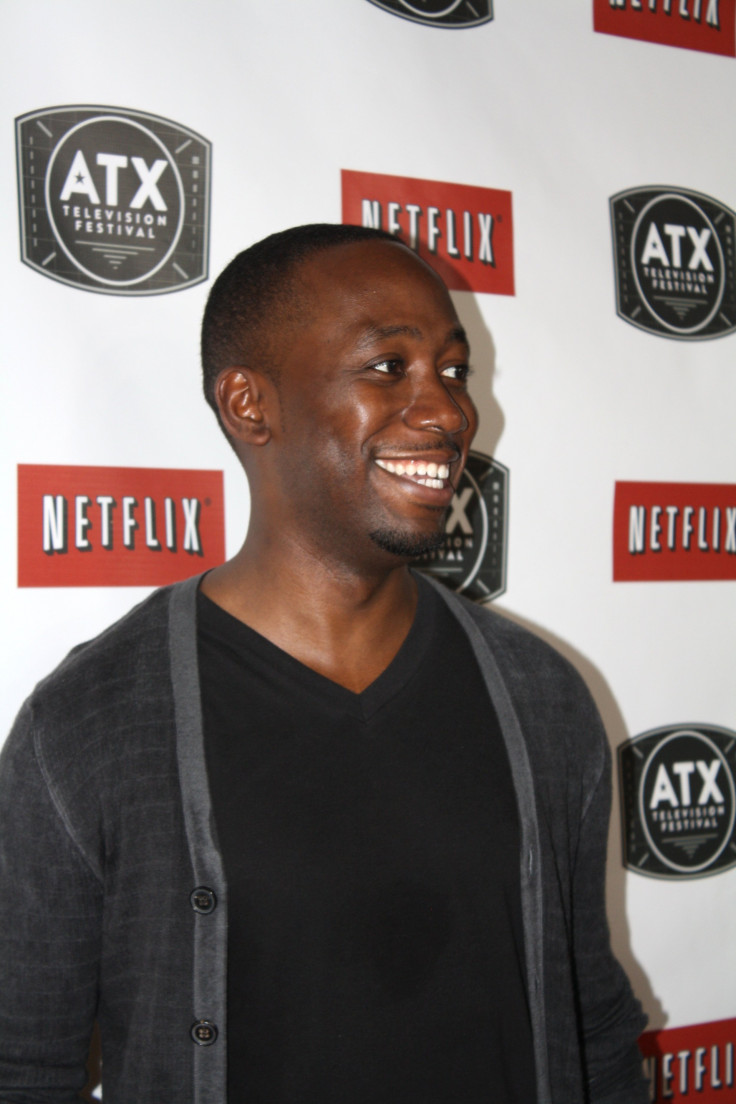 AUSTIN, Texas -- "New Girl" fans here were in for a treat on Friday when executive producer Dave Finkel and Winston Bishop's Lamorne Morris visited the 2013 ATX Television Festival for a special screening of the Fox situation comedy. With season two ending in lots of laughs and a couple of surprises, Finkel sat down with the International Business Times to talk about some things that fans have been dying to know -- like what the deal is with Coach.
Since "Happy Endings" was canceled, rumors have been spreading that Damon Wayans Jr. was in talks to reprise his role as Coach. For those who don't remember (or don't know), Wayans appeared in the pilot episode of "New Girl" as Nick Miller's and Schmidt's roommate. Viewers instantly fell in love with Coach, who had a serious problem talking (really yelling) at girls and enforced the d-----bag jar with Schmidt. "New Girl" writers were forced to write Coach off the show when "Happy Endings," the show Wayans was initially on, was picked up by ABC for a surprise second season.
Now that "Happy Endings" has received a not-so-happy ending, Finkel revealed "New Girl" would be happy to "filter" Wayans back in if he was available. But don't expect Jess, Nick, Schmidt and Winston to be getting another roommate. "I don't think so. We haven't talked a great deal about it," Finkel said, referencing fellow executive producers Brett Baer and Elizabeth Meriwether. "That and the fact that 'Happy Endings' just went down."
According to Finkel, he hasn't sat down with Baer and Meriwether to talk about anything regarding season three ("like literally nothing"). "We'd love to have him back for at least an episode," he added. "Not sure what his schedule is. It would be silly not to try."
When Wayans left after the pilot, Finkel and crew were forced to pull together a new character. "We didn't know what was going to happen," he explained, adding that he thought it was great that "Happy Endings" took off for Wayans. "We really had to grow the Winston character and figure it out. The thing about Max [Greenfield] and Jake [Johnson] and Zooey [Deschanel] and Hannah [Simone] is that they were there from the beginning and they all interacted with each other." The foursome had months to work on readings with the "New Girl" crew. "We didn't have that kind of time with Lamorne [Morris], the executive producer continued. "Now we know him, it's much more easy to figure out, and I think we're slowly figuring it out along the way."
While Finkel doesn't know too much yet about season three of "New Girl," he did confirm that Winston will not end up bleeding out after his run-in with the badger in the season-two finale. "I think he'll be all right," Finkel said with a laugh. "I think he'll live."
"New Girl" returns to Fox this fall.
© Copyright IBTimes 2023. All rights reserved.