New 'Home And Family' Co-Host Cameron Mathison: 6 Things To Know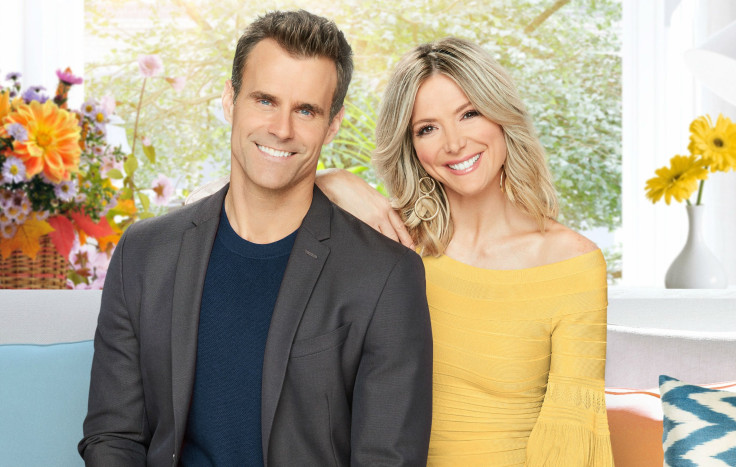 Update — 9/4/18 9:25 a.m. EDT: Hallmark Channel has changed the date of the Season 7 premiere of "Home and Family" from Monday (Sept. 3) to Tuesday (Sept. 4). The time slot has not changed, and it is still set to begin airing at 10 a.m. EDT.
Original story: Season 7 of Hallmark Channel's morning talk show "Home & Family" kicks off on Monday at 10 a.m EDT, and it'll mark the official start of its new co-host, Cameron Mathison.
He'll host alongside Debbie Matenopoulos, replacing former co-host Mark Steines, who was let go in May. The news of Mathison's hiring came a couple months later, in July, and he began acting as a guest "Home & Family" co-host on the show during its 6th Season. Now, he's dropping the word "guest" from his title for Season 7.
Hallmark fans will easily recognize the new host, but to ensure everyone feels adequately acquainted with him, here are six facts about Mathison.
1. His first onscreen acting role arrived in 1997.
Mathison played Rich Eastman in the TV movie "Any Mother's Son," which was distributed by Lifetime. The flick also starred Bonnie Bedelia, Paul Popowich and Hedy Burress. It's fitting that he started out with a TV movie and is now he's a big TV movie actor for Hallmark.
2. This isn't Mathison's first hosting gig, or even his first time hosting with Matenopoulos.
Aside from his recent role as a guest co-host of "Home & Family" before starting in the role permanently, Mathison and Matenopoulos co-hosted the 2006 competition series "Instant Beauty Pageant." His major hosting job came when he joined "Entertainment Tonight" in 2007 as a co-host, which he's been doing on and off ever since. He also hosted "Clash of the Grandmas," "Game of Homes" and "Cameron's House Rules"
3. He's a major soap opera star.
By the time "All My Children" ended in 2011, Mathison had been in more episodes of the show than any of the other actors. He played the character of Ryan Lavery in over 1,000 episodes from 1998 to 2011.
4. He has a bachelor's degree in civil engineering.
The Canadian actor earned the degree from McGill University in Montreal, Quebec, Canada in the early 1990s. It was around this time that he started modeling, before getting into the acting business. While he was at school, he was also the captain of the Redmen basketball team.
5. He's been in 13 Hallmark movies.
Between Hallmark Channel and Hallmark Movies & Mysteries, Mathison's been in 13 Hallmark flicks. He joined the family in 2013 with "The Christmas Ornament" with Kellie Martin and followed up with another later that year, titled "Window Wonderland," with Chyler Leigh. His movies on the networks also include the "Murder, She Baked" series with Alison Sweeney, another soap actress from"Days of Our Lives." Most recently, he was in the Summer Nights movie "A Summer to Remember" with Catherine Bell.
6. He's about to add another movie to that number.
Hallmark Channel's gearing up for its Fall Harvest programming event, and so is Mathison. The actor's currently in Winnipeg, Manitoba in Canada, filming "Love, Of Course" with his co-star Kelly Rutherford. The new flick is currently set to premiere on the network on Oct. 20. This will be his 14th Hallmark movie.
Catch Mathison on "Home & Family" on Hallmark Channel Monday through Friday at 10 a.m. EDT.
© Copyright IBTimes 2023. All rights reserved.