Hallmark Channel Summer Nights Movies 2018 Schedule: 'Pearl In Paradise' And More
Summer is here, and Hallmark Channel knows exactly what everyone needs to make it the best season yet: sun, sand and romance. The network is giving its viewers just that in the form of its Summer Nights programming event, which will premiere five new movies. It all begins this Saturday with its first fresh flick.
Here are all the movies debuting during Hallmark Channel's Summer Nights 2018 event:
"Love on Safari" (premieres July 28 at 9 p.m. EDT)
Kicking off Hallmark's Summer Nights event is this wildly romantic movie, starring Lacey Chabert and Jon Cor.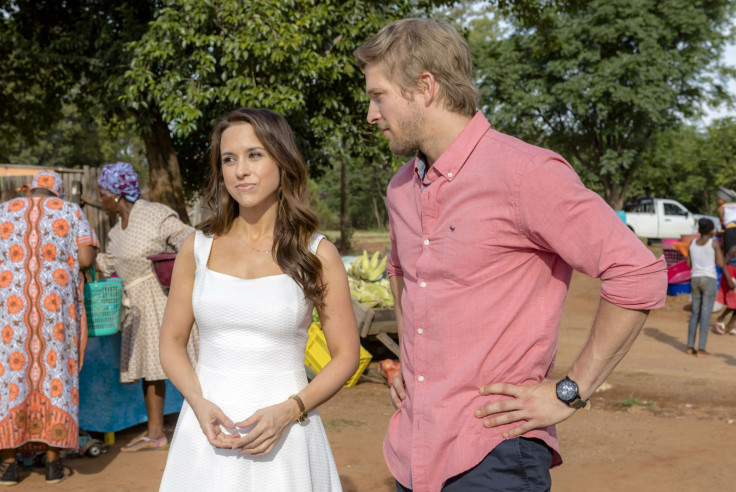 The flick, which was shot on location in Johannesburg, South Africa, centers on web designer Kira (Chabert), who must hold off on her trip to Scottsdale when she inherits an animal reserve in South Africa. She must head there for the reading of the will before she's able to sell the reserve and get back to her life. Her plans just might change, though, when she meets the no-nonsense ranger, Tom (Cor), who hopes to convince her to keep the land. Along the way, she falls in the love with the animals, and possibly him, as well.
"A Summer to Remember" (premieres Aug. 4 at 9 p.m. EDT)
Catherine Bell and Cameron Mathison are giving fans a movie to remember.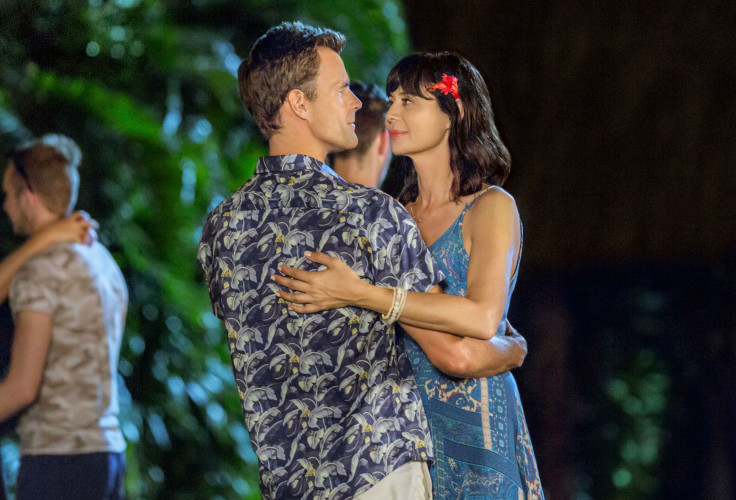 Filmed on location in Fiji, Bell plays Jessica, an ER doctor, who takes some time off to reconnect with her teen daughter. She takes her kid to the island because she loved it when she went there years ago with her late husband. While there, she meets two suitors, but it's Mathison's Will that seems to offer her the tranquility she needs.
"Love at Sea" (premieres Aug. 11 at 9 p.m. EDT)
Real-life couple Alexa and Carlos PenaVega are back with their second co-starring Hallmark Channel movie, which combines their love of cruises and acting.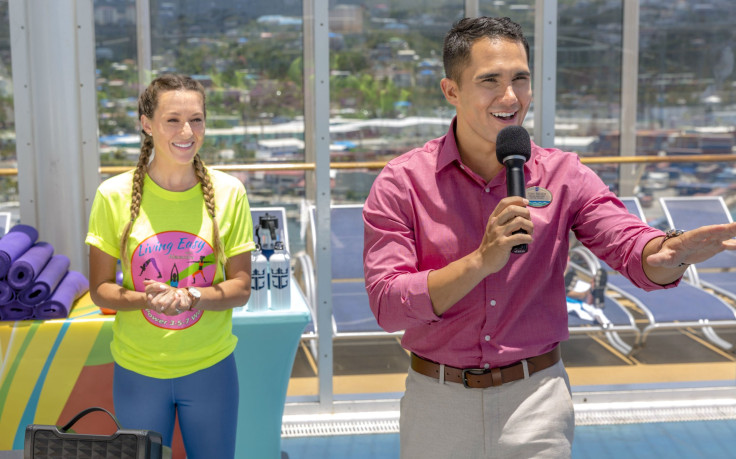 The film follows Alexa as an event planner who must organize all the activities for the people aboard Royal Caribbean's Harmony of the Seas cruise. As a very detailed person, she knows she can get it all done, but her job is made more difficult when she learns she'll be working with the rookie, substitute cruise director, played by Carlos.
"Pearl in Paradise" (premieres Aug. 18 at 9 p.m. EDT)
Jill Wagner and Kristoffer Polaha team up for a Fiji adventure of their own in this new Hallmark movie.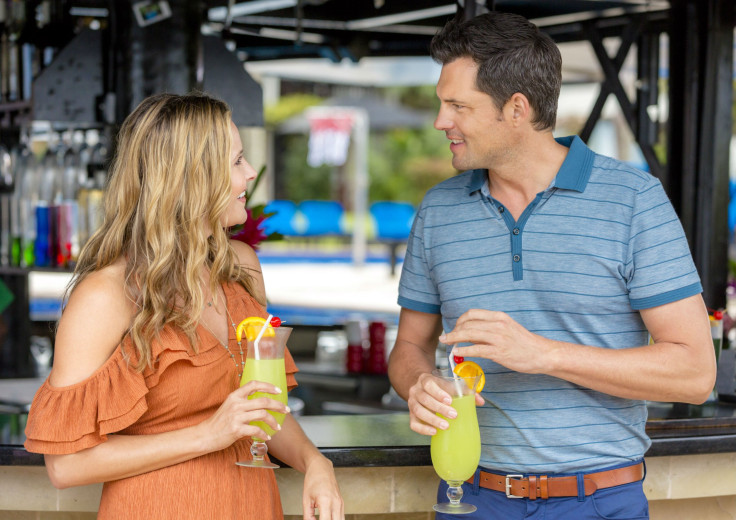 Wagner stars as Alex Anderson, a photographer for a nature magazine, who must come up with a unique angle for the cover of the magazine's 30th anniversary issue in order to become its new creative director. She decides that a rare blue pearl, buried somewhere on Fiji, is her ticket to earning the promotion. Alex enlists the help of Colin (Polaha), a romance novelist who had the pearl as the subject of one of his books.
"Season for Love" (premieres Aug. 25 at 9 p.m. EDT)
In a perfectly delicious way to end the Summer Nights event, Marc Blucas and Autumn Reeser star in this food-focused flick.
Reeser plays a talented chef who returns to her Texas hometown and enters the town's BBQ cook-off. She might win more than just a ribbon along the way when she discovers that one of the judges is her old high school flame. Will she win both the competition and his heart? Well, it is the "Season for Love."
© Copyright IBTimes 2023. All rights reserved.