Alison Sweeney Talks Future Of 'Murder, She Baked' Franchise, 'Chronicle Mysteries' Series
Alison Sweeney is well-known for playing Sami Brady on "Days of Our Lives" and hosting "The Biggest Loser" for a few seasons, but many fans also love her for her Hallmark movie franchise, "Murder, She Baked."
The series, which is based on Joanne Fluke's novels of the same name, kicked off in 2015 with "Murder, She Baked: A Chocolate Chip Cookie Mystery" and the fifth and most recent installment premiered on Hallmark Movies & Mysteries in 2017. But now that Sweeney is hard at work on a new franchise, "The Chronicle Mysteries," for the network, will there ever be another "Murder, She Baked" movie?
"Never say never," Sweeney told International Business Times in an email interview. Although the actress is leaving the door open for the possible continuation of the "Murder, She Baked" series, she's currently focusing on her new project with Hallmark.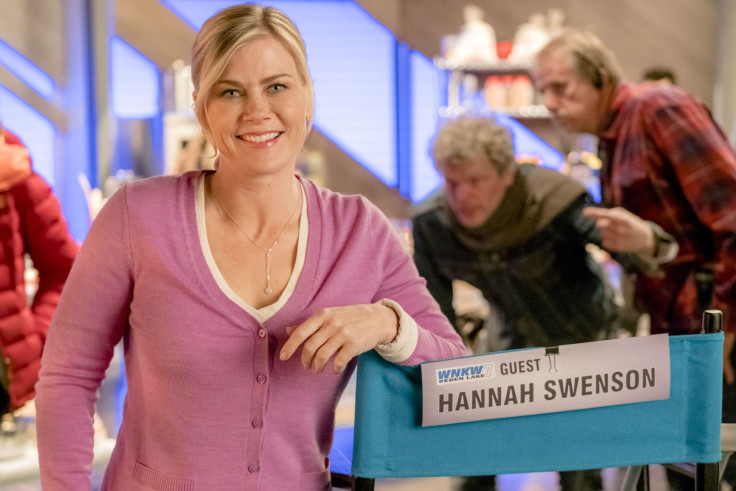 She's excited about "The Chronicle Mysteries" because it's not based on a book series but instead was completely developed for Hallmark. "It's been such a fun adventure to come up with a character from the beginning and develop how we wanted to go — what the storyline, and the mysteries will be from scratch," Sweeney told IBT.
While she did enjoy that "Murder She Baked" was a series of "really fun cooking mysteries," the story had already been all laid out. This time, "it was really fun to come up with something new and start over."
Sweeney added: "Also, the Chronicle Mysteries are based on my character, who would be a new podcaster. It's a new phenomenon in the true crimes phase where these 'arm-chair' detectives are taking over podcasts and coming up with all these clues and doing tons of research. In some instances, even kind of making breakthroughs in cases that have long since been cold."
As a big fan of the genre, Sweeney thought that there was no "better way to represent and honor it than to create a character that's doing it." As excited as she is about "The Chronicle Mysteries," the "Murder, She Baked" series will always have a special place in her heart. While she's not shutting the door on it for good, it might just be closed for now.
© Copyright IBTimes 2023. All rights reserved.
FOLLOW MORE IBT NEWS ON THE BELOW CHANNELS