New iPad 3 Battery Charging Problem Makes Users Charged Up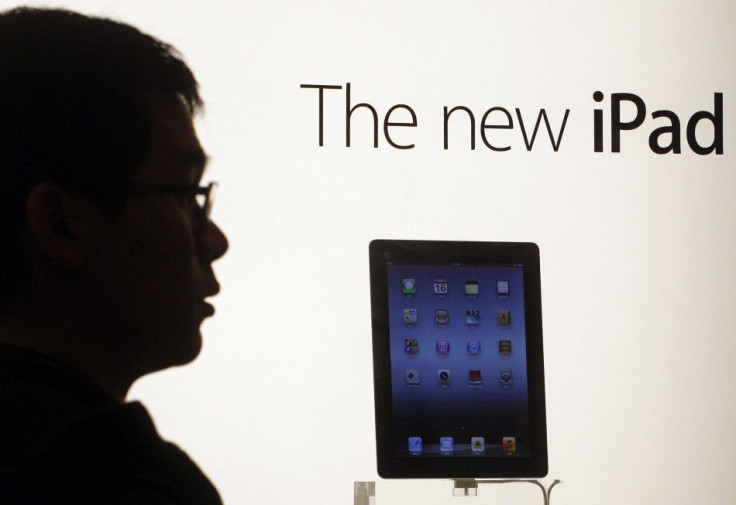 Just one week since has passed since Apple's new iPad went on sale, and there's already trouble in paradise. Many owners of the brand new tablet have complained about excessive warmth - the new iPad can get up to 13 degrees warmer than the iPad 2 during normal operation. But there's a bigger gripe - users are complaining about how the battery of the new tablet charges.
Charge for an Extra Hour
Apple's new iPad is reportedly very slow to charge, taking up to six hours to reach 100 percent. Moreover, DisplayMate creator Dr. Raymond M. Soneira, who recently authored a new report about the new iPad, has advised users to keep charging the device for an additional hour after the OS shows it has fully charged.
I measured the power actually drawn by the AC Adapter and found that the new iPad continues to charge for up to 1 hour after it claims to reach 100 percent, stated Soneira. This affects the battery run time if you stop charging when it says 100 percent. Other tablets and smartphones also lie about their charging status, so if getting maximum battery run time is crucial, people need to keep their devices recharging for longer than the screen claims.
Not Charging While in Use
Leaving the iPad to charge overnight may not be such a big problem, but the bigger issue occurs if you want to use it while charging. During regular usage, the new iPad barely charges at all. If used while plugged in, it drains all the power straight from the plug in order to operate, and the battery meter keeps dropping as if not connected to a power source at all. If you want your new iPad to successfully charge to maximum capacity, forget about playing games, streaming video, surfing the Web or trying out apps.
Retina Display, A5X Processor and LTE Drain Battery
It is important to note, however, that the new iPad has a larger battery, the largest yet on a tablet, necessary to support the high-resolution Retina display, faster A5X processor and 4G LTE connectivity, all of which are huge power drains. Just powering up that huge Retina display is enough to drain the power as soon as the tablet takes it from the charger, which could explain why the new iPad charges so slowly while in use.
Potential Solutions
Still, such battery issues are not hopelessly irremediable. Apple could release software updates to fix some of the charging issues, or it could provide a fast charging battery accessory. Meanwhile, overnight charging could save a lot of trouble and keep the tablet up and running for daily use.
Are you facing any issue with charging the new iPad? Have you found any solution. Share yur experience with us, in the comments section below.
(reported by Alexandra Burlacu, edited by Surojit Chatterjee)
MUST READ - iPhone 5 Release Date Rumors: Foxconn 20,000 Hiring Spree Hints at June Launch?
MUST READ - Samsung Galaxy S3 Release Date is March 30, Hints New Leaked Photo: What About Specs?
MUST READ - Tim Cook: 3 Important Decisions That Makes Cook a Better Apple CEO Than Steve Jobs (PHOTOS)
MUST READ - Nokia Lumia 900 Release Date AT&T: Will April 8 $99 Debut Pose Threat to iPhone 4S?
© Copyright IBTimes 2023. All rights reserved.