New iPad Heralds End of Gaming Console Era?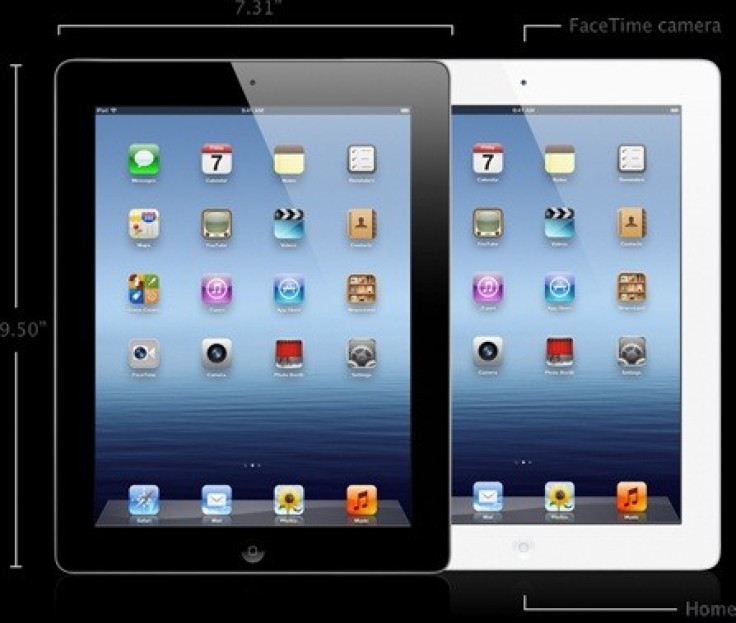 Apple introduced, Wednesday, its third generation tablet officially named "the new iPad," which will go on sale from March 16. The new tablet has attracted a lot of attention for its gaming capabilities and is considered as a major threat to gaming consoles.
The new iPad is better than its predecessors in every way. It is speedier and features a high definition Retina display with a resolution of 2048 X 1536 pixels. Compared to iPad 2, the new iPad has doubled the resolution on the same 9.7-inch screen. The A5X processor chip features quad-core graphics, giving 4 times better performance than iPad 2.
At the Yerba Buena Center for the Arts, Apple showed off the Retina display quality by playing a few games like Infinity Blade Dungeons and Sky Gamblers Air Supremacy on the new iPad. This move made it clear that Apple is thinking a lot about gaming capabilities of its iPad.
No doubt, Apple is redefining mobile gaming. The iPad has shifted from cutie games like Angry Birds, Cut the Rope and Fruit Ninja to graphics intensive games like Call of Duty, FIFA and Need for Speed. Apple might be thinking of taking on two major gaming console manufacturers – Microsoft and Sony – with its new tablet. Sony has recently released its new handheld gaming console – the PlayStation Vita. After receiving a warm welcome, Vita sales are now reportedly cooling down.
Apple has sold more than 55 million iPads over time period of two years and is expected to sale the same number by the end of 2012, thanks to the new iPad. On the other hand, Sony has sold 62 million Playstation 3 consoles and Microsoft is ruling the No.1 spot by selling 66 million Xbox 360 gaming consoles. Sony Playstation 3 debuted in 2006 while Xbox 360 was unveiled by Microsoft in 2005. The new iPad is something that can put Nintendo Wii, Xbox 360 and Sony Playstation consoles out of sales.
However, Apple still needs to do a little more to get its new iPad considered as a gaming console. The high definition Retina display and A5X processor chip is a perfect combination for a gaming device. But if Apple brings support for gaming accessories like controllers and pads to its new tablet, then it can be successful in heralding the era of gaming consoles.
(reported by Johnny Wills, edited by Wendy Li)
© Copyright IBTimes 2023. All rights reserved.