New Jersey Fire: Seven-Alarm Blaze Causes Severe Damage To Downtown Bound Brook
A massive seven-alarm fire rocked the town of Bound Brook, New Jersey, destroying two under-construction apartment complexes. Firefighters responded to the downtown fire and were able to prevent the flames from spreading to nearby homes.
"If that would've spread any more, it probably would've caught houses and we probably would've lost a residential block," Deputy Fire Chief Joseph Gullia said in a statement to NJ Advance Media.
Authorities estimate that the cause of the fire could take weeks or months to determine. Power was cut for most of the area in order to help keep the blaze under control, but it was promised to be restored sometime today. Up to 200 residents were evacuated from nearby homes.
According to Bound Brook Mayor Robert P. Fazen, roughly 100 firefighters from 20 agencies responded to the fire.
"Every town in the area sent trucks," he said. "Some trucks couldn't even reach the scene because traffic was a disaster."
The fire reportedly began in an empty apartment complex called Meridia Downtown before spreading outward. Beyond this complex and the two construction sites, the fire also consumed two nearby houses and an electronics business. All affected structures were empty, luckily, and no deaths were reported in the aftermath. The only injury that occurred was a sprained ankle sustained by a firefighter.
As of today, firefighters were keeping the situation under control by continuing to douse hotspots. Fazen has said that the building companies responsible for each will soon be sending crews to demolish the ruined structures.
Bound Brook is located roughly 25 miles southwest of Newark on the Raritan River.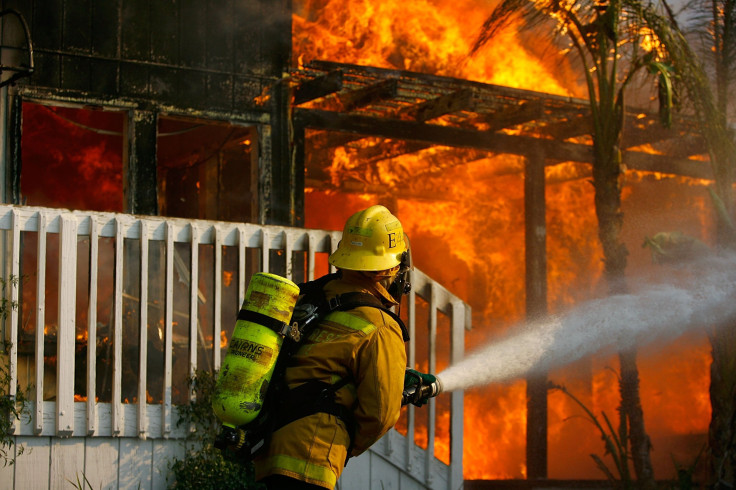 © Copyright IBTimes 2023. All rights reserved.