New Jersey Paper Mills Gutted By Fire Picks Up Slack In Toilet Paper Production
KEY POINTS
The Marcal Paper Mills is back in business only weeks after it had been gutted by a fire
The historic factory managed to bounce back due to the heavy demand for toilet paper
The commodity is in high demand since the outbreak
In a reversal of fortunes, the historic Marcal Paper Mills opened weeks after a devastating fire to a world changed. Only after a few weeks after the fire, they are called to help fill in an important need. Paper makes toilet paper, and due to the COVID-19 outbreak, it is suddenly in great demand.
According to Fox News, the factory now runs 24 hours a day, seven days a week. It is currently filling in the lack of toilet paper, which is in short supply since Americans have been urged to stay at home. This measure was introduced to help prevent further spread of the virus. The factory is currently producing 170 tons of toilet paper as well as paper towels every day.
Rob Baron, the company's president, said that the outbreak of the wasn't anticipated. The company monitored the situation, slowly making adjustments until, finally, they had to help solve the shortage in inventory.
It's hard to believe that three months ago, the factory had an uncertain future. North Jersey.com reported that a fire gutted the company. It was a devastating 10-alarm fire, and the president and CEO had a different tone before. Baron said that they assessed the viability of restarting and explored options to begin again in Elmwood Park.
The factory, founded in 1932 by an Italian immigrant, had actually survived a few fires dating back from 2008. Rob Baron, the company's president, said that the outbreak of the disease wasn't anticipated. Each time, the factory survived, until the devastating 10-alarm fire happened. It survived yet again.
The factory has re-opened since, although at a smaller capacity. The factory has every chance to regain what it had lost in the fire, although it is rather sad that COVID-19 had to happen for them to get it. Current employees had been practicing social distancing in observance of the outbreak, doing what they can to avoid catching the virus or helping its spread.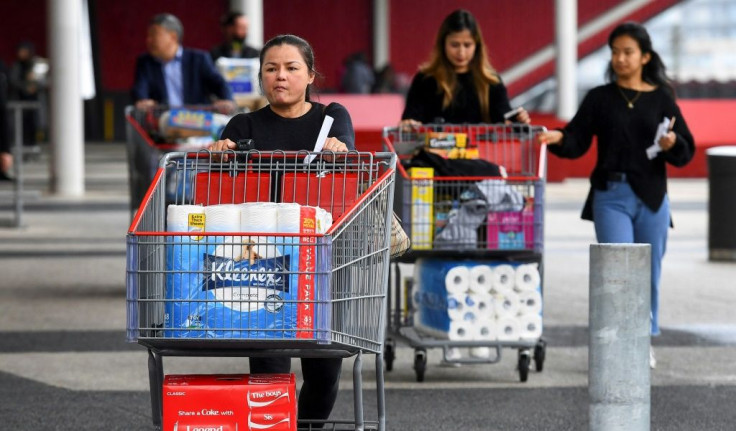 © Copyright IBTimes 2022. All rights reserved.
FOLLOW MORE IBT NEWS ON THE BELOW CHANNELS