New Jersey Pipe Bombing Update: Suspicious Package Found In Elizabeth, FBI At Scene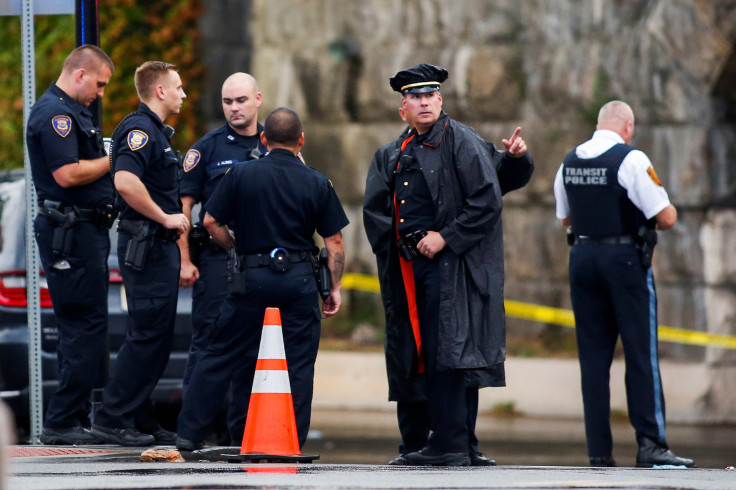 UPDATE: 7:53 a.m. EDT — Law enforcement officials believe that Ahmad Khan Rahami, identified by New York City officials as a suspect in Chelsea bombing, is also connected to blasts at Seaside Park and Elizabeth in New Jersey, CBS reported. Rahami's last known address was in Elizabeth where authorities found a bag with bombs at a train station Sunday. After New York City officials identified him as the suspect, authorities in New Jersey raided a building in Elizabeth.
UPDATE: 3:59 a.m. EDT — A backpack believed to contain pipe bombs exploded early Monday in Elizabeth, New Jersey, during an examination by a police robot near the town's train station. The explosion took place shortly before 1 a.m. EDT.
According to Mayor Chris Bollwage, the robot was "cutting into the device when it exploded." The explosion was previously said to be a controlled detonation but the mayor later clarified that a bomb had exploded.
No injuries were reported in the incident and no more detonations will be done, according to reports.
Original story:
Authorities in New Jersey found a suspicious package on railway tracks at Elizabeth Sunday night, according to reports. This follows separate blasts in the beach town of Seaside Park, New Jersey, and New York City over the weekend.
According to Elizabeth Mayor Chris Bollwage, two men saw the package at North Broad Street and Julian Place.
"They noticed a package in a wastebasket. They took the package out of the wastebasket because they thought it was of some value to them," Bollwage said.
The men alerted the Elizabeth police after finding wires and a pipe in the package. The police then called in the Union County Bomb Squad who used drone to examine it.
"The drone indicated it could be suspicious and it could be a live bomb," Bollwage said, adding that the FBI is currently on site.
Police have evacuated the area around the railway.
Nancy Snyder, spokeswoman for New Jersey Transit, said train services between Newark Penn Station and Elizabeth on the North Jersey Coast Line and Northeast Corridor were halted due to the incident. Amtrak service was also suspended near Elizabeth.
On Saturday, a pipe bomb exploded in Seaside Park — about 67 miles south of Elizabeth — along the route of a charity race for military veterans. No injuries were reported, but nearby structure were damaged, and the blast was treated as a possible terror act.
It remains unclear if the latest development is related to the bombings in Seaside Park and New York City.
© Copyright IBTimes 2023. All rights reserved.