With New Jets Flying Off the Shelves, Aerospace Giants Push Suppliers To Ramp Up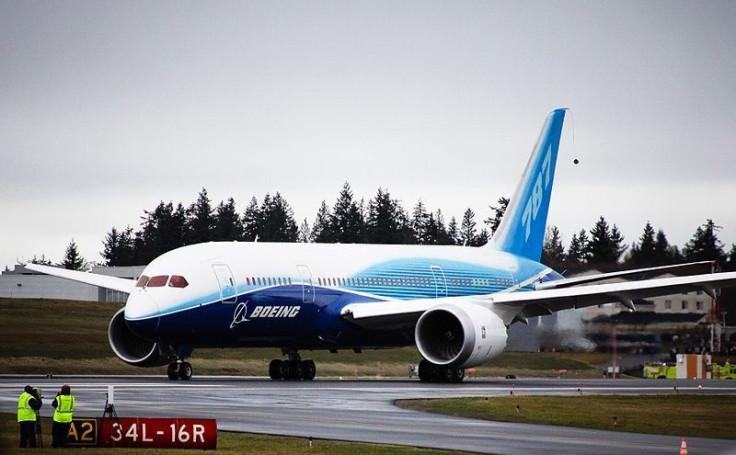 The world's duopoly of jetmakers, Airbus SAS and Boeing Company (NYSE: BA), has spread itself thin since 2011, promising to deliver thousands of new jets to new and existing customers, which will require a massive ramp-up of manufacturing. The problem is that both companies outsource much of the component manufacturing on their planes, meaning more output requires hundreds of smaller suppliers to speed up their own operations.
So the pressure is on.
"Right now, beneath the surface, every level of the aerospace and defense supply chain is scrambling to accelerate in terms of performance, on-time delivery and service levels," Eric Bernardini, a managing director at AlixPartners and head of the firm's global Aerospace & Defense Practice, wrote in a recent report that looks at the challenges and opportunities facing aerospace manufacturers.
"Everybody today is struggling -- be they airframe builders or engine manufacturers -- to make sure they get a good grip and especially a good anticipation of what the problems are going to be."
Aircraft component manufacturers should be seeing a 45 percent increase in production levels by 2015, the AlixPartners report said. For manufacturers supplying parts for newer, more complex planes, the production ramp-up might be upwards of 70 percent of current levels.
A quick look at the numbers shows why such massive increases in activity are foreseen -- indeed necessary. Despite cuts in military spending, a surge in new airline customers and increased interest by existing customers to replace aging aircraft with more fuel-efficient models combined to make 2011 a banner sales year for both Boeing and Airbus. Wary that telling clients they would have to wait in a seven- or eight-year queue would drive them into the arms of smaller rivals like Canada's Bombardier and Brazil's Embraer, Boeing and Airbus signed deals assuming they could supercharge their production. The Airbus A320neo and Boeing 737 Max jets flew, figuratively, off the order books, with the companies logging $677 billion in revenue and some $60 billion in operating margin.
Now the companies are set to make good on those promises. And they're not taking any chances.
According to both the Wall Street Journal and London's Financial Times, the companies are pushing component makers, demanding access "under the hood" of manufacturing facilities to make sure production is being scaled up and even pushing some small suppliers to merge with others.
According to the Journal, Boeing "is deploying armies of staff around the globe in an effort to avoid backups in its global parts network."
"We are in the middle of the most proactive effort we've ever had in managing the supply base," Kent Fisher, vice president and general manager for Boeing's supply-chain management, told the newspaper. "We try to be collaborative. I'm not sure every supplier would describe it that way."
That strategy at Boeing will likely be intensified once Ray Conner, who had Fisher's job managing the supply chain, assumes a new position as chief executive of Boeing Commercial Airplanes on Oct. 1. Already, at an industry meeting at England's Farnborough Air Show this week, Conner told reporters the assembly line for his firm's new 737 model had become "a lean operation."
"You wouldn't believe it compared to 10 years ago," he said.
Over at Airbus, CEO Fabrice Brégier acknowledged that recently announced plans to speed up production to 42 planes each year will be a "hell of a challenge" for Airbus's 1,500 suppliers, according to the Financial Times. "We have, globally, in the supply chain a lot of companies probably who didn't invest enough during the financial crisis of 2008-09."
Part of the push by Airbus and Boeing has been arranging shotgun weddings between smaller suppliers and larger competitors, creating larger, more stable and more dependable partmakers.
Already, that pressure led to record merger and acquisition activity in the sector during 2011 -- 341 deals worth nearly $44 billion, according to trade magazine Flight International.
Tom Williams, Airbus's head of aircraft programs, told the Financial Times they were encouraging suppliers to "bulk up" through acquisitions or partnerships "so that they get big enough and have a strong enough balance sheet."
Meanwhile, Jim Albaugh, the outgoing chief executive of Boeing Commercial Aircraft, told the paper that he had worked to ensure a "healthy supply chain.
"If that means getting some of our first-, second- and third-tier suppliers to be a little more integrated, I'm all for it," he said.
Just last week, a U.K. parts maker GKN Plc, an Airbus supplier, was the latest to follow the push, paying £633 million ($987 million) to buy the aircraft-engine unit of carmaker Volvo AB. The company had previously been critical of the ramp-up efforts across the industry, saying aerostructures companies underestimated the challenge of providing the lighter hull Boeing's new 787 will require, for example.
It is clear Boeing and Airbus, burned by previous production increases in the 1990s that did not work out as planned, are taking matters into their own hands this time.
As Bernardini, the AlixPartners managing director, recently told the Wall Street Journal, What is certain is that you can't just sit in your plant and wait for [suppliers] to fix their problems by themselves.
© Copyright IBTimes 2023. All rights reserved.
FOLLOW MORE IBT NEWS ON THE BELOW CHANNELS