New Job Listing Hints At 'Call Of Duty: Warzone' Heading To Mobile
'Call Of Duty: Warzone' Heading To Mobile? Job Listing Says It Is
KEY POINTS
A new job listing is suggesting that "Warzone" is coming to mobile
Activision's job post is looking for an "Executive Producer, Features" for "WZM"
The news comes after Activision said in August that "there's a lot more to come on mobile"
"Call of Duty: Mobile" is reaping the fruits of its success with more than 250 millions downloads
A job vacancy posted at Activision's career page is hinting that "Call of Duty: Warzone" may be gracing mobile phones in the future.
It's no surprise that Activision looks to expand its mobile endeavors with the success of "Call of Duty Mobile." The free-to-play shooter, which was released in October of last year, became an instant hit and saw one of the largest mobile game launches with over 250 million downloads by June 2020.
This time around, "Warzone" looks to add a new notch in Activision's mobile battle royale pursuit. The Santa Monica, California-based video game publisher has yet to confirm the news, but the game is worth anticipating, should it arrive in the future.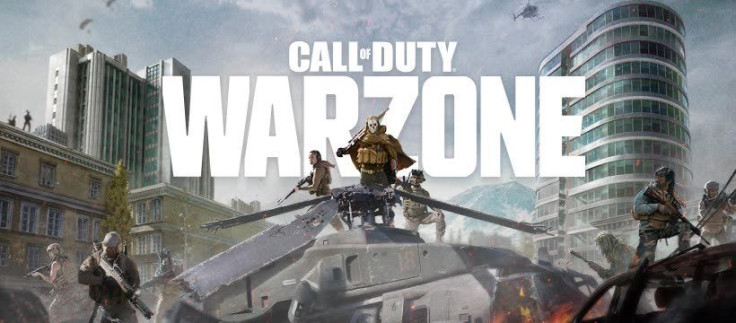 "Call of Duty" insider Charlie Intel, who reported and posted a screenshot of the job post, said that Activision is looking for an "Executive Producer, Features" for "WZM." Apparently, the acronym clearly stands for "Warzone Mobile" in such a way some players say "CoDM" in reference to "Call of Duty: Mobile."
The job listing stated that the potential candidate will "own product framing and player experience of a new AAA mobile FPS in the Call of Duty franchise" and that he or she must "harvest, adapt and deliver the essential features from Warzone console and PC into their best mobile installation," said Eurogamer.
While Activision listed a number of responsibilities, PC Gamer summarized its priorities into "Warzone-specific elements," such as to improve the "Warzone formula" by proposing mobile-specific additions and to be the point person of the "Warzone Mobile leadership team" as the soldier on to make decisions regarding "user-facing features, UX and overall quality."
"Call of Duty: Mobile" is among the best FPS games on mobile, but with "Fortnite" and "PUBG" tagging around, Activision is now planning to up the ante. Players who have experienced "Warzone" on their consoles and PC will be more than happy to bring the experience with them wherever they go: mobile gaming is slowly on the rise and on the verge of a breakthrough with millions of players downloading some of the market's best titles on a daily basis.
The news came after Activision said back in August that they have planned something big for their mobile efforts following the success of CoDM.
"There's a lot more to come on mobile too. CoD Mobile is off to a really great start, but we're just scratching the surface of what the franchise can be on mobile," said PC Gamer, citing a statement from Activision Blizzard CFO Dennis Durkin during the company's quarterly financial call.
© Copyright IBTimes 2022. All rights reserved.
FOLLOW MORE IBT NEWS ON THE BELOW CHANNELS