New Leak Says 'Diablo IV' May Adopt Dark, Gory Features Of 'Diablo II'
Blizzard is all set for this year's BlizzCon at the Anaheim Convention Center in California. With all things slated to be announced, one particular game has fans raving and anticipating with much adrour.
"Diablo IV" has been making rounds all over the Internet ever since the announcement of "Diablo Immortal." Suffice to say, the Smartphone based MMORPG didn't bode well with gamers, hence their cry for a legitimate fourth installment.
Rumors about the new "Diablo" title started to ramp up when an artbook leaked a potential hint that the game was indeed coming, with fans and followers quickly pointing at BlizzCon 2019 as the main stage of its announcement.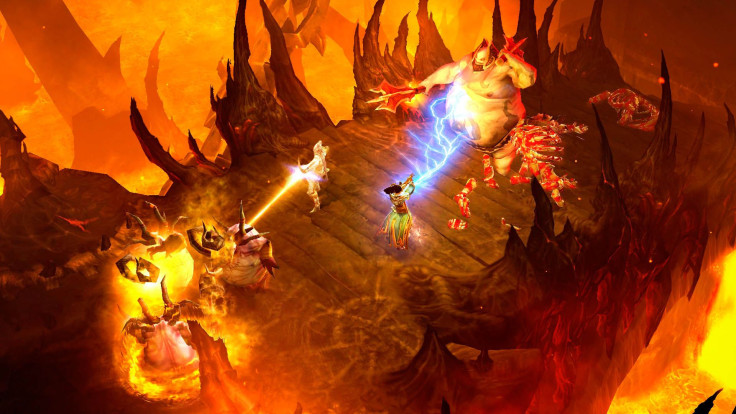 Slash Gear has it that "Diablo IV" will take on much of the aesthetics found in "Diablo II." Their prediction about what the next game would give to their loyalists came via PracticalBrush 12, a resident leaker on Reddit.
The Redditor claimed that the next-generation "Diablo" title will be "dark, gritty and gross." These particular words could best describe the eerie environment of the 2000-released title, as well as its expansion pack the year after.
Of course, no "Diablo" game would be complete without corpses, hidden crypts and dungeons, "marshes and bogs, plague cities" and the like. All of these are all included in "Diablo IV," the leaker added.
Likewise, the post indicated that a mage, barbarian and druid are the three playable "classes" on Diablo IV. There's also a possibility that Player vs Player feature might be introduced, alongside the familiar four player coop mode.
The three characters will be some sort of a welcome back nod for those who have spent countless hours playing "Diablo II," plus the fact that only the barbarian remained in Diablo III.
Slash Gear also pointed that characters in "Diablo IV" will be able to ride horses, although no word has yet to claim that there will be other mounts in the game. Another juicy detail PracticalBrush 12 laid down centers on "Diablo IV" embracing "open-world elements," and that players will have the ability to interact more on the game's environment.
Daniel Ahmad supported the claims of PracticalBrush 12. In addition, ZhugeEX also pointed that there will be a development update on Diablo Immortal that will involve new maps and a tweak on ultimate skills, among others.
With all things said and done about "Diablo IV," all eyes and ears will be glued on BlizzCon 2019. Will they finally announce the game? It's for them to know and for us to find out.