New Mexico Legalizes Recreational Marijuana; Residents Can Possess, Grow Weed
KEY POINTS
New Mexico legalized recreational marijuana on Tuesday
Individuals 21 and over can possess up to 56 grams of cannabis and grow up to six plants at home
Consumers and advocates of marijuana believe the law will bring social justice and economic development
It is now legal for people in New Mexico to plant and use recreational marijuana.
Following the footsteps of 16 other states and Washington, D.C., New Mexico now allows its residents to possess cannabis. The new law, called the Cannabis Regulation Act, lets people 21 and over possess up to 2 ounces (56 grams) of marijuana inside their homes, ABC News reported.
Individuals will be allowed to grow up to six plants at home, or a total of 12 per household, by April 2022, the report said.
Advocates and consumers of the plant have since celebrated the news as it will put a stop to unfair prosecutions toward the poor and minority communities in the state. Before authorities legalized marijuana in New Mexico, the mere scent of the plant was already enough to warrant a search in vehicles and properties.
"In years passed, if an officer pulled somebody over and they could smell marijuana inside the vehicle, that was reason enough to search," Dan Trujillo, spokesperson for the Las Cruces Police Department, told KFOX14.
Along with many other advocates, Gov. Michelle Lujan Grisham also took part in the celebration, noting that the reform will be "a huge step forward both for social justice and economic development in our state."
"We are proactively stopping the disproportionate criminalization of people of color for cannabis possession, and we are building a new industry," Lujan Grisham said in a news release.
Several medical marijuana consumers expressed their joy over the law that took effect Tuesday. One of them is Aurore Bleck, a 70-year-old retired administrator who uses medical marijuana to treat her nerve pain.
"I'm on a budget," Bleck told ABC News. "It's gonna help me because I can have six plants instead of four. In the past, I've grown a lot."
John Mondragon, who uses cannabis to treat his post-traumatic stress, said that he is "happy that they passed it," adding that "there are so many people out here with unrecognized anxiety. As they use it, it will help."
A few residents such as Benjamin Corsey, however, had mixed emotions toward the legalization of the drug in New Mexico.
"It could be a good thing, it could be a bad thing, it depends on people's usage and abuse of the medicine. So people in our state use it as medicine, some people use it as a drug, so it really depends on that situation truly," Corsey said.
New Mexico expects to make $300 million in annual sales, get $50 million in tax revenue and bring in 11,000 jobs following the new law.
Joining New Mexico on the growing list of states that have legalized recreational marijuana Thursday are Connecticut and Virginia.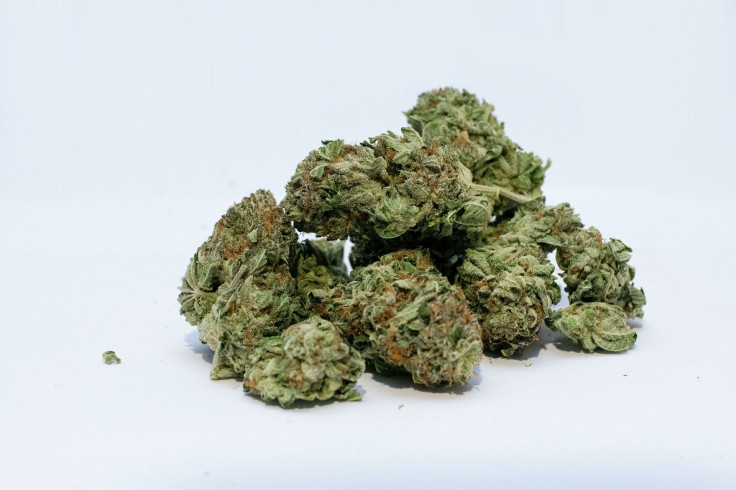 © Copyright IBTimes 2023. All rights reserved.