New Movies To Watch On Netflix And In Theaters This Weekend
The weekend is here and it's time to kick back and relax with a tub of popcorn and some snacks. If you're wondering what to watch this weekend, check out this list of new movies coming to the theaters, and some you can stream online.
The Pale Blue Eye
If you love watching crime dramas, check out "The Pale Blue Eye," starring Christian Bale and directed by Scott Cooper. The movie revolves around a detective Augustus Landor who investigates murders along with a young man, played by Harry Melling. The flick also stars Lucy Boynton and Gillian Anderson. It is streaming on Netflix.
M3GAN
Up for a sci-fi horror movie? If yes, go ahead and watch "M3GAN," which tells the story of an AI (artificial intelligence) doll that is built to be a companion for kids and a help for parents. However, things go out of hand when the doll takes care of their 8-year-old girl. The flick is helmed by Gerard Johnstone and features Amie Donald, Jenna Davis, Allison Williams and Violet McGraw. It is available to watch in theaters.
The Old Way
Craving for a western action flick? If so, "The Old Way" is a perfect pick for you. It is a revenge story where Colton Briggs, played by Nicolas Cage, faces the consequences of murdering a man. Now, he has to deal with that man's son, who wants to seek revenge. The flick also stars Noah Le Gros, Ryan Kiera Armstrong and Kerry Knuppe and it is available to watch in theaters.
Candy Land
Here's another mystery horror movie on the list, "Candy Land," which is helmed by director John Swab. Actress Olivia Luccardi plays a naive young girl who finds herself stuck with an underground community of truck-stop sex workers. The movie also stars Owen Campbell, Sam Quartin, Eden Brolin and William Baldwin. You can watch this in theaters.
LandLocked
Not enough horror movies for you? Well, here's one more, "LandLocked." The movie revolves around a man named Mason visiting his childhood home and findings an old VHS, which he assumes must be holding his old good memories.
However, the VHS brings out his obsession with nostalgia as he goes on to record more in that house before it gets demolished. The flick is helmed by director Paul Owens and it is available in theaters to watch.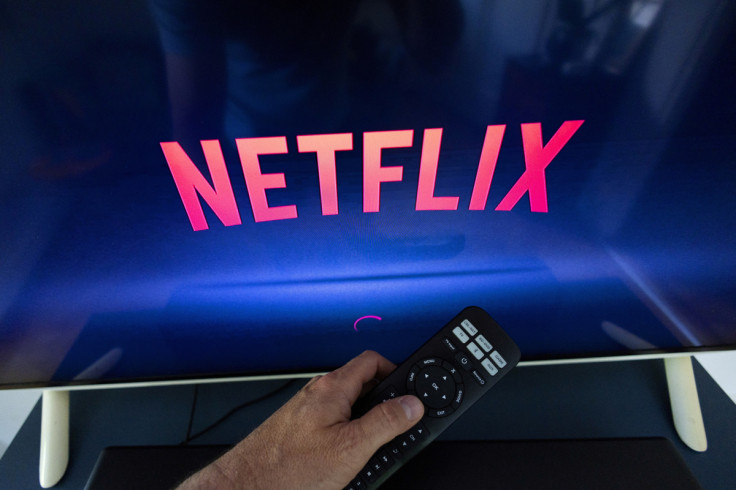 © Copyright IBTimes 2023. All rights reserved.