New Regulations Imposed On Internet Pet Sales, USDA Cracks Down On 'Puppy Mills'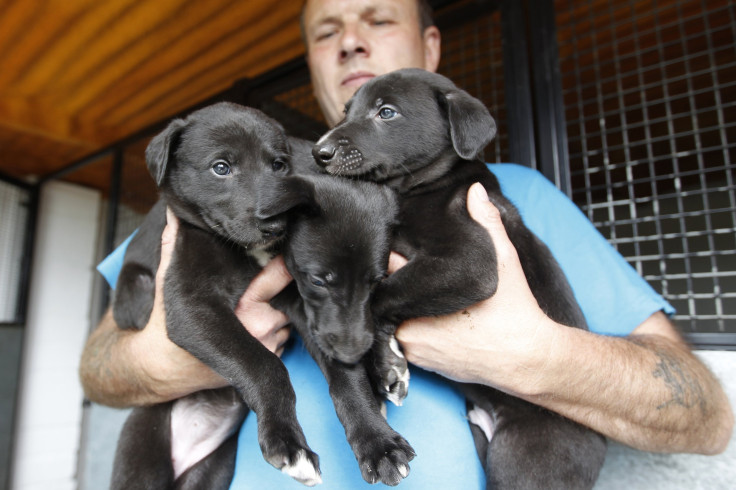 Close on the heels of San Diego's decision to ban retail sales of pets, the U.S. Department of Agriculture has issued new regulations to crack down on dog breeders who sell pets on the Internet.
The new rules, announced on Tuesday, will target dog breeders who breed more than four females and run their business online. They will not be allowed to classify themselves as retail pet owners, forcing them to apply for federal licenses similar to what wholesale animal breeders have to get, Associated Press reported. The licenses can cost up to $750, the report said.
This will ensure that either government inspectors or buyers will see the animals before they are sold, Kevin Shea, administrator of the USDA's Animal and Plant Health Inspection Service, told AP. According to Shea, the regulations were created after a 2010 inspector general's report showed that many breeding facilities across the nation were dirty and bug-infested.
Also, a number of buyers who bought puppies on the Internet said they received animals that were either dying or sick. This prompted the department to tighten animal welfare laws that were written more than a decade ago, before the advent of the Internet, according to AP.
While the new rules are mostly targeted at dog breeders -- an estimated 4,640 in the U.S. -- it would also bring under its purview 325 cat breeders and up to 75 rabbit breeders, AP said.
Several breeders have expressed dismay over the new rules, but animal welfare organizations have praised the move.
"There are hundreds of thousands of dogs languishing in small wire cages, denied vet care and exposed to the elements, that literally had no protection under federal law," Wayne Pacelle, president of The Humane Society of the United States, told AP. "This turns that around."
© Copyright IBTimes 2023. All rights reserved.