New 'Star Wars' Shooter Game Reportedly In Development, May Release This Year
KEY POINTS
EA used to hold the exclusive rights to develop "Star Wars" games
A new "Star Wars" shooter game is reportedly in the development stage
EA CEO Andrew Wilson said the company would continue to invest in "very strong parts" in the "Star Wars" franchise
Video game company EA is reportedly developing a new shooter game set in the "Star Wars" universe, which will be released later this year.
Reddit user OrcaOrcaisnotalone shared the latest information on the GamingLeaksAndRumors subreddit. The leak suggests that EA is working on a small-scale "Star Wars" game, akin to "Squadrons" and is much smaller than "Fallen Order." The game reportedly has been in the development stage for a little more than a couple of years, the insider claims.
Although the leak mentions that it's a shooter game and involves gunplay, the insider could not yet confirm if it is a third-person or a first-person shooter. The rumored "Star Wars" shooter game is being developed on Unreal Engine 4, the insider adds. Interestingly, the game is set to launch on major gaming platforms but not yet on Nintendo Switch.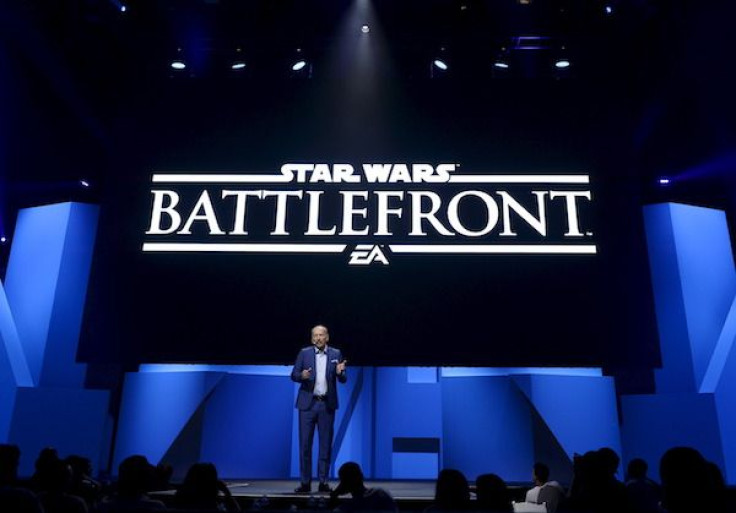 While these are the only details available about the new "Star Wars" game, the industry is aware that EA has a lot of plans for the franchise. During the company's recent earnings call, CEO Andrew Wilson said the game publisher intends to continue making games based on the "Star Wars" franchise.
"In the context of Star Wars, we won't be announcing new things here but what I would say is that, if you look at our history with Star Wars, we've had a long and very profitable relationship, first with LucasArts or Lucasfilm, and then with Lucasfilm as part of Disney," Wilson said, adding that EA will continue to invest in "very strong parts of the franchise" and on "some new experiences across platforms for the future."
Until lately, EA had the exclusive rights to create games on the highly successful space opera franchise. This time, however, Disney will allow publishers like Ubisoft to try developing some titles under the franchise. Meanwhile, fans should temper their expectations about the new "Star Wars" shooter title. In the absence of an official announcement or confirmation, the leak should be taken with a pinch of salt.
© Copyright IBTimes 2023. All rights reserved.