New 'Stranger Things' Fan Theory: Is This Person A Russian Spy?
With "Stranger Things" season 4 on the way, fans are going back and picking apart each season for hidden details and secrets, coming up with brand new theories that may provide insight for the future of the series. One new theory states that one of the main characters we've grown quite fond of might not actually be who they say they are at all.
The first two seasons of "Stranger Things" hinted at the presence of Russians at the height of the Cold War and season 3 introduced them as the antagonists. Many theories revolve around the fact that they've been there for a very long time. So it goes without saying that there's probably a spy or two around Hawkins. One Reddit user may know who that Russian spy is.
Season 3 not only introduced us to the Russian baddies but also introduced us to the character Robin Buckley (Maya Hawke), a highly intelligent mall employee with a suspicious amount of Russian knowledge. The Reddit user, Animestrangerthings, narrows their theory down to 3 different aspects:
"No one remembers her from high school"
"We don't know much about her"
"She learned to translate the Russian code and cracked it way too fast"
While Steve didn't remember her from high school because he was way too preoccupied with being perceived as cool, it's also a possibility that he just overlooked the fact that she was never there. The Reddit user mentions how not even the more aware Jon Byers (Charlie Heaton) and Nancy Wheeler (Natalia Dyer) acknowledged her previously.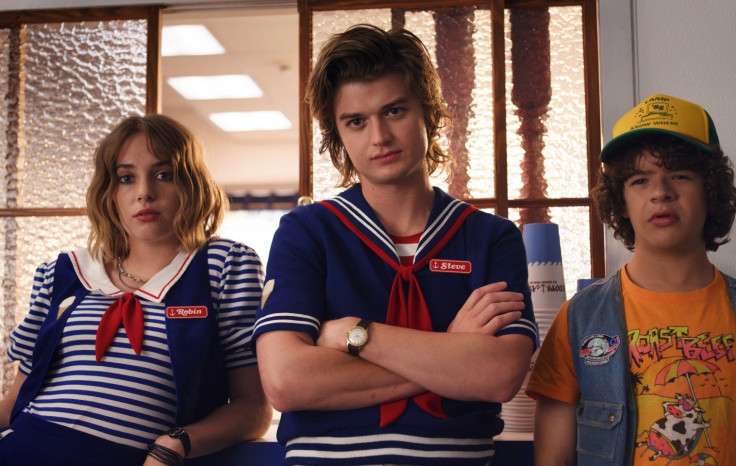 The only person to acknowledge Robin is the video store employee, something Robin is noted to be interested in, but that doesn't necessarily mean they attended high school together.
Moreover, the audience is only aware of one thing, as pointed out by Animestrangerthings, which is that she had a crush on a girl.
When Dustin Henderson (Gaten Matarazzo) and Steve Harrington (Joe Keery) are trying to figure out the secret code Dustin found on his radio, it's left to Robin, who just so happens to speak Russian, to solve it. The user also mentions in the replies about how she knew that Steve and Dustin were trying to crack the code, even though no one else heard them, and immediately took interest in the conversation.
A user chimed in, noting that while they think the theory is "dumb," it would make sense for the Russians to be aware of the children and want to get in on their circle, as the "Stranger Things" characters have two solid years of saving Hawkins under their belt.
One major flaw in this "Stranger Things" fan theory is that the Russians also captured and tortured Robin after she helped the kids break into the secret base. While it's possible it was to erase any suspicion, or perhaps they decided to sacrifice their spy, in the end, the kids still won -- and it was all thanks to Scoops Ahoy employee Robin Buckley.
© Copyright IBTimes 2023. All rights reserved.
FOLLOW MORE IBT NEWS ON THE BELOW CHANNELS