A New TGI Fridays? Casual-Dining Chain Restaurants Market To Millennials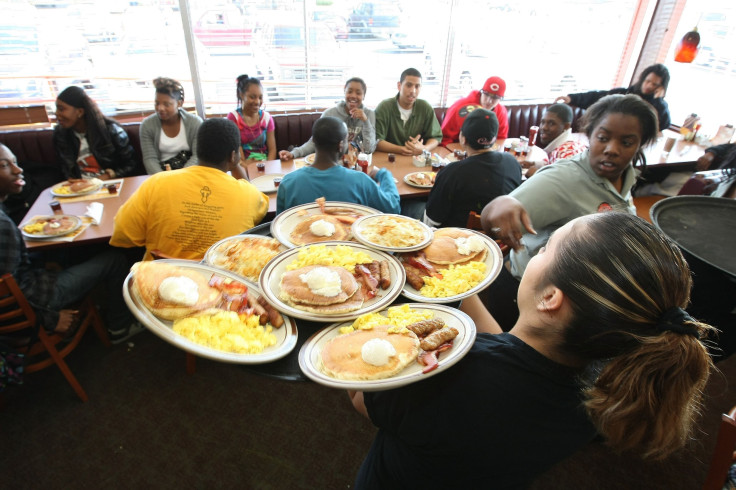 For 24-year-old Paige Taylor, casual-dining chain restaurants like Applebee's and Red Robin are not even on the radar. Those types of restaurants, she said, have a "corporate, chain vibe."
Taylor, an entrepreneur living in Dallas, says she never goes to those restaurants. "The food is subpar, and the atmosphere is cheap and contrived. It's lacking a personal touch, and the chain aspect doesn't allow for the vibe of the city I'm dining in to come through. I go to restaurants to experience the city and see what kind of foods and atmospheres they provide, and chain restaurants do not allow for that."
With many millennials turning down family-filled, sit-down restaurants for eateries with Instagram-worthy, trendy dishes and a livelier environment, chains such as TGI Fridays, Carrabba's Italian Grill, Denny's and Olive Garden are struggling to stay relevant. To do so, some have begun implementing strategies like longer hours, bar specials and food trucks to draw in a younger demographic. But trying to stay hip isn't easy.
Casual-dining chains have lost business for years to youth-friendly fast-casual restaurants, which have seen sales soar, according to a 2014 report. While Gen Xers and baby boomers frequently visit the big causal-dining chains that are plopped off the sides of highways and nestled in the middle of suburban shopping malls, millennials are heading to Chipotle or locally owned restaurants.
"We want atmospheres and foods that are presented in ways we are proud to post on social media," Taylor said. "Applebee's or Red Robin doesn't usually inspire an Instagram-worthy post."
Millennials make up more than a quarter of the nation's population, and major chains are taking note of this gaping hole in their consumer base. Carrabba's Italian Grill is a midpriced eatery that leans heavily on its Italian theme — even its steaks and chops are advertised as "Tuscan grilled" — and has experienced slumping sales. In an attempt to woo the millennial crowd, the chain recently revamped its menu to feature smaller plates and healthier items like the Chianti chicken dish, a wood-grilled chicken breast served with a salad tossed with apples, grapes and hazelnuts.
Last year, Denny's expanded its millennial-targeted spinoff, the Den, which was originally designed for college campuses, to include off-campus locations. The Den is touted as "not your dad's diner" and as a place with "vibe." Instead of table service, like at Denny's, customers can order anything from Mojo Pork Tacos to fluffy pancakes for themselves at a walk-up counter.
The major drivers for millennials when considering where to eat are not traditionally what casual-dining chains are known for, such as whether the menu boasts new and interesting flavors and options, allows for customization, is perceived as being healthier, and provides an environment that encourages socialization, according to Eloy Trevino, a partner at Prophet, a global brand and marketing consultancy firm in Chicago. Trevino pointed to changes Prophet's client Olive Garden — a midpriced chain marketed as an "Italian kitchen" that features plates like the "Northern Tour of Italy" — made to win over younger patrons. The restaurant brand introduced breadstick sandwiches last year, which feature either meatballs or chicken Parmesan tucked between two of the chain's popular breadsticks. It's worked so far. Stock for Darden Restaurants, which owns Olive Garden, has gone up 6.2 percent since the start of the year and has performed better than the Standard and Poor's 500 index.
"Olive Garden took the most iconic thing they have, breadsticks, and said, 'How do we elevate breadsticks so that they are relevant to consumers?' ... and now its breadstick sandwiches are doing fantastic," she said.
To reach the growing number of millennials living in urban areas, Olive Garden launched a 20-city food truck tour last summer. The chain also reportedly knocked down walls to create a "more open atmosphere" and a more "modern lobby" that "encourages guests to gather," according to a press release announcing the change.
"My prediction is that in the next five years or so … there will likely be some brands left on the wayside that can't figure out how to build relevance," Trevino said. "Casual dining will always be a multibillion industry, and there will always be new entrants. There's going to be new players that come in with new and interesting formats, and there will always be ones that don't shift enough. I think the next five to 10 years will be a really interesting time to see who is going to crack the code and who's not going to make it."
TGI Fridays is a massive chain founded in 1965 that has long been known for its wide-spanning menu and gimmicky marketing ploys, like green beer on St. Patrick's Day and "endless appetizers" special. It recently redid one of its locations in Corpus Christi, Texas, to appeal to millennials with changes such as a "Hangover Brunch" on Saturdays and Sundays, new, trendier menu items like fresh juices, chicken and waffles, and bourbon and steak and eggs. The restaurant also overhauled its floor plan to position the bar as its centerpiece and expanded its operating hours from 7 a.m. to 2 a.m. Customers' response has been very positive, said Ricky Richardson, Fridays' president and chief operating officer.
"We've made strategic changes to every part of the Fridays brand — inside and out — and our guests have noticed," Richardson said in an email. "They love the more flexible, fluid social zones that really let them use the space as they want. We're less than a week in, and our new late night events are resonating with our millennial and later night guests, and our 'Grab 'n Go' products have appealed to guests looking for a late night snack to take home or want to pick up lunch for tomorrow."
But there's only so much you can do to make an Olive Garden restaurant seem cool to the SnapChat generation. Lauren Molina, a 22-year-old student at Texas Tech University in Lubbock, Texas, said she typically does not choose to eat at casual-dining chain restaurants. "Once in a blue moon" she goes to Olive Garden for its soup and salad special, but said she would rather eat in a more casual and relaxed space with her friends, where families aren't around.
"I definitely feel like we would like to go to places we have never been to rather than the same restaurants we always see off the highway," Molina said. "In my experience, I definitely don't find myself saying, 'Ooh, I'm craving Olive Garden,' because when I think of Italian food, I think of this tiny restaurant that is so delicious, and it's a local restaurant. So it's situations like that I always find myself in."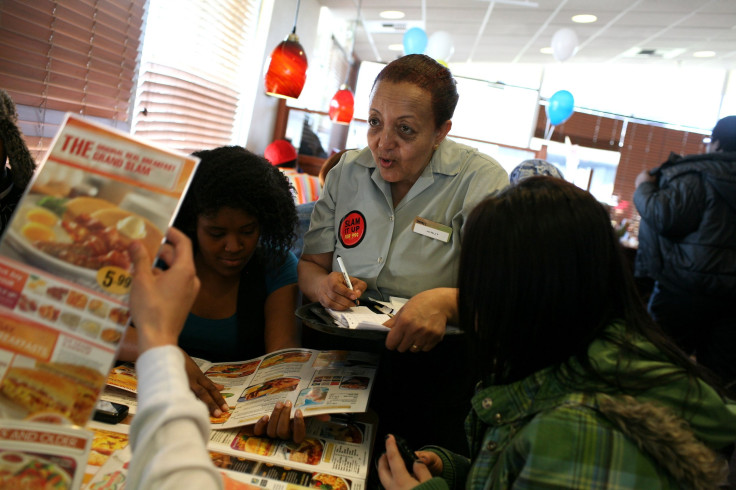 Sarah Zorn, 34, a food editor at Brooklyn Magazine in New York, said when restaurants constantly throw around words like "artisanal" bread in an attempt to appeal to millennial trends without making structural changes, it can raise a red flag to many young diners. For her, those types of attempts come off as phony, fake and disingenuous.
"They are kind of throwing those buzzwords around, but millennials are canny enough to see right through that and see that they are marketing ploys, and that that there is not a structural change going on in their companies," Zorn said. "They are trying to get the feel of where the millennials are and what they care about, but they are doing it on a really surface level."
Marc Liu, co-founder and director of Gourmet Marketing, a New York firm that works with restaurants and bars, said companies tend to go wrong when they try to be too many things to too many people, and pointed out that millennials are only a portion of casual-dining chains' consumer base.
"All the major chains are falling along this way — that is, the trend they are going toward is a lot of marketing that is focused on millennials," Liu said. "You need to keep in mind that they are only one segment of the customer base ... I think that the chains that are struggling are ones that have themselves spread too thin when they've tried to incorporate too many things ... if you try to be everything to everyone, you are going to compete with people who do it much better than you."
FOR FREE to continue reading
✔️ Unlock the full content of International Business Times UK for free
offer available for a limited time only
✔️ Easily manage your Newsletters subscriptions and save your favourite articles
✔️ No payment method required
Already have an account?
Log in
© Copyright IBTimes 2023. All rights reserved.