New Year's Eve 2015: What To Watch Besides The Ball Drop On TV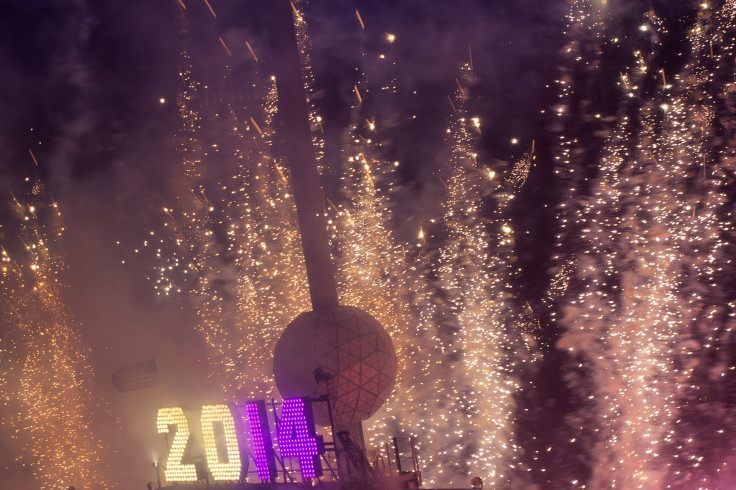 One of America's most popular New Year's Eve traditions is watching the ball drop in Times Square. For most, that means watching the event on television, and there are more than a few places to do so. ABC, NBC, FOX, CNN and MTV are all carrying the event, with hosts like Carson Daly, Anderson Cooper and Ryan Seacrest. But what if watching the ball drop is not your thing? Fear not, there are a few other options on TV to get you to midnight.
Sports fans might miss some big games if they are tuned in for the Times Square festivities. The Orange Bowl, pitting No. 7 Mississippi State against No. 12 Georgia Tech, begins at 8:10 p.m. EST on ESPN and is scheduled to last until 11:40 p.m., with the post-game going well past midnight. If the game runs longer than expected, the final snaps could be taking place when the clock strikes midnight. On the Fox Sports Channel, Georgetown is taking on Xavier in men's basketball. The game begins at 10 p.m. EST and is scheduled to last until midnight. Those watching the ball drop are likely to miss the final plays.
For TV viewers not quite ready for 2015, 2014 can be relived on TV Land with "The Year: 2014," a review of the biggest current events and celebrity news hosted by Robin Roberts and featuring interviews with Meghan Trainor and Amy Van Dyken. The special airs from 10 p.m. EST until midnight.
There are a few movies on TV as well. If you're looking for a different kind of New York New Year's experience, Martin Scorsese's "Gangs of New York" begins at 11:40 p.m. on Bravo. Fans of "The Twilight Saga" can watch "Eclipse" starting at 11 p.m. on FXM, and "Save the Last Dance" airs at 11:10 p.m. on TMC. Finally, "Red" is playing on TNT from 10 to midnight.
Whether you stick with the usual ball drop or venture out across other channels, there are plenty of options to keep you entertained until the clock strikes midnight on 2014 – as long as you can manage to stay awake.
What will you be watching on New Year's Eve? Tweet your thoughts to @Ja9GarofaloTV
© Copyright IBTimes 2023. All rights reserved.