New Year's Eve Cocktail Recipes 2017: Kiss 2016 Goodbye With These Vodka And Champagne Drinks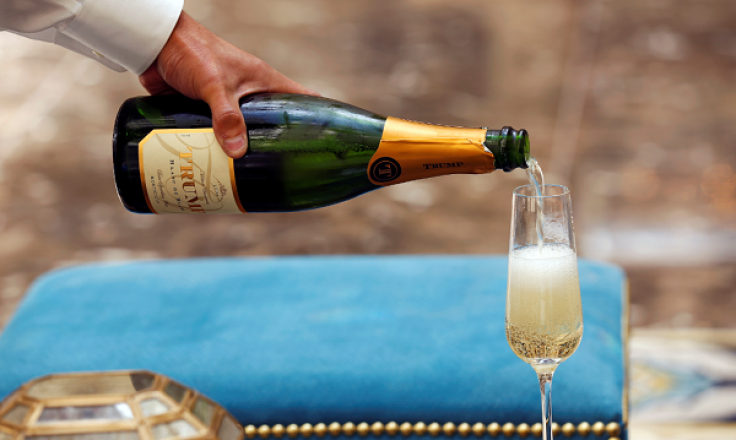 For some folks, 2016 was a doozy of a year. Harambe died. There were a string of shootings that resulted in the lost lives of several police officers and citizens around the country. Brad Pitt and Angelia Jolie broke up. Zika happened. There was definitely a lot to cry about over the course of the year.
But Sunday will usher in a new year filled with limitless opportunities and 365 days of new events that will surely help everyone forget about the trials and tribulations of 2016. And what better way to forget about all of 2016's madness than with the little (or lot) of booze?
Here's our list of New Year's Eve cocktails perfect for kicking the 2016 blues and getting the 2017 party started:
Mandarin Cocktail: Start off the New Year the zesty way with this champagne-infused cocktail. All it takes is one ounce of mandarin liqueur (Mandarin Napolean recommended) and top it off with about four ounces of champagne or prosecco. Twist a clementine peel over the glass before gently dropping it into the cocktail and serve immediately.
Champagne Margaritas: What more does one need other than a strong margarita to welcome the New Year? Perhaps a strong margarita doused with champagne? Using a large bowl or pitcher, combine 1/2 cup of fresh lime juice with one cup of silver tequila (Jose Cuervo works just fine), 1/2 cup of orange liqueur and a whole bottle of champagne. Stir well. Garnish the champagne flukes (recipes calls for six) by running the lime wedges around the rim of each glass, then dip the rims in coarse salt. Divide the margarita mixture between the flukes.
Lemon Drop Champagne Punch: Drinkers struggling to leave old ways behind in 2016 will surely appreciate this new classy take the college-favorite lemon drop shot. After removing zest from three lemons, juice them, strain and then set aside. In a small saucepan over medium heat, melt sugar with 1/2 cup of water, stirring regularly until sugar dissolves. Bring the liquid to a boil, remove from heat and add in the zest. Let the syrup cool for about two hours at room temperature. Once the syrup has cooled, pour one bottle of chilled champagne, 3/4 cup of choice vodka and syrup into a punch bowl. Stir and pour into glasses.
True Romance: Ring in the New Year with a ooh-la-la courtesy of Svedka vodka. Combine one part Svedka vanilla vodka with 1 part Pedro Ximenez sherry and 1/4 teaspoon of Grand Marnier in a mixing glass filled with ice. Stir and strain into a champagne fluke. Top cocktail off with a splash of champagne or dry sparkling wine and use an orange peel to garnish.
Cognac Sparklers: This simple cocktail, but it's strong enough to help drinkers shimmy right into 2017. Pour one tablespoon of cognac into a champagne fluke and top off with 1/2 cup of chilled sparkling apple cider. Finish off with a few dashes of bitters and enjoy.
© Copyright IBTimes 2023. All rights reserved.