New Year's Eve Style: NYE Dress, Makeup, Hair Tips To Celebrate 2015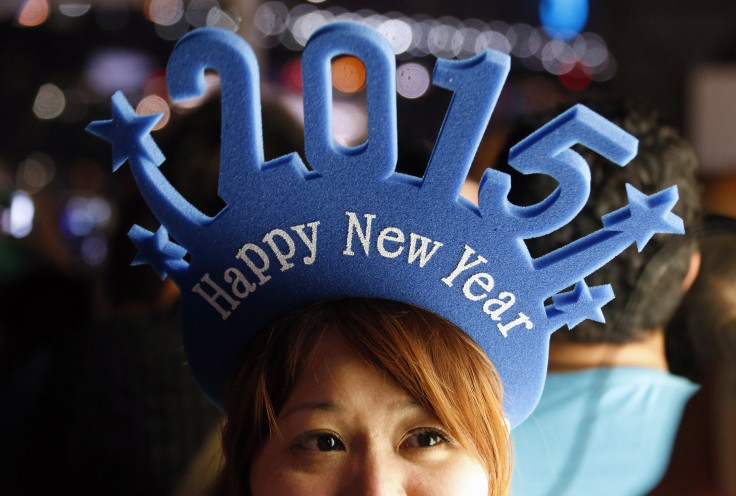 It's a night that can set the tone for the next 12 months, so of course you want to look good. New Year's Eve parties are the closest most of us will get to a big red carpet moment, and finding the perfect dress, makeup and hair style is crucial to looking your best for the parade of Facebook and Instagram photos you likely will spend all night posing for in between guzzling sparkling wine and trying to find someone to kiss at midnight. Here are some of the best New Year's Eve hair, style and makeup tips from around the Web to celebrate 2015.
Clothes Make The Man Or The Woman: Pinterest is always a go-to site for sparkly, feminine and sexy dress ideas. Whether you want to wear pants or a mini-skirt, CeleBuzz suggests you embrace sequins and glitter this holiday. You can never go wrong with something short and shimmery, according to stylelist.com. Metallic tops, embellished fabrics and jumpsuits will also be big this year, BuzzFeed predicted.
It's All About The Hair: Soft and shiny waves work for Kim Kardashian and they can for you, too. A loose French twist signals elegance. Creative braids can help you stand out and keep your hair from acting up an hour into the party. Ballet buns pair well with flashy dresses.
Try Fun, New Makeup Colors: Nothing says kiss me at midnight quite like red lipstick. Silver eyeshadow will compliment a festive "2015" hat. Blue eyeliner will let you get a head start on your New Year's resolution to be more fearless and try new things. For that same reason, isn't it time you finally try false eyelashes?
© Copyright IBTimes 2023. All rights reserved.