New York AG Sues KuCoin Over Unregistered Sale Of Securities And Commodities, Claims Ethereum Is A Security
KuCoin, a global cryptocurrency exchange offering a wide range of digital assets, could stop its operation in New York after Attorney General Letitia James filed a case against the platform for operating in the area despite it not being registered as a securities and commodities broker-dealer.
"Today's action is the latest in our efforts to rein in shadowy cryptocurrency companies ... KuCoin operated in New York without registration and that is why we are taking strong action to hold them accountable and protect investors," James said in a press release Thursday.
In the complaint, the attorney general made an interesting claim, noting that aside from TerraUSD (UST) and LUNA previously labeled by the U.S. Securities and Exchange Commission (SEC) as securities, Ethereum, the world's second-largest crypto asset by market capitalization, is also a security.
"This action is one of the first times a regulator is claiming in court that ETH, one of the largest cryptocurrencies available, is a security," the New York's attorney general's announcement read. "The petition argues that ETH, just like LUNA and UST, is a speculative asset that relies on the efforts of third-party developers in order to provide profit to the holders of ETH," it added.
The lawsuit argued that Ethereum is a security since users can now earn financial rewards by holding the token following the network's recent transition from a proof-of-work to a proof-of-stake mechanism.
"Since transitioning to the proof-of-stake consensus, possession of ETH translates directly to profit potential by earning staking rewards," the lawsuit read.
The lawsuit filed by James places KuCoin in the hairline for supposedly "falsely representing itself as an exchange" when it is a "securities and commodities broker-dealer." It also intends to block access to the exchange in New York by ordering KuCoin to geo-fence its official website based on GPS location and IP address.
The timing of the lawsuit filed by the New York attorney general against KuCoin is very notable since staking services have been under investigation in the ongoing crackdown of the SEC on various crypto businesses operating in the country.
Just last month, the financial regulator fined Kraken, the third-largest crypto exchange platform by trading volume, $30 million for allegedly violating securities laws of the country.
Interestingly, while James' claim about Ethereum being a security is aligned with what Rostin Benham, Chairman of the Commodity Futures Trading Commission, said before the Senate Agriculture Committee on Wednesday, it goes against SEC chairman's Gary Gensler view.
Gensler, in a recent interview, claimed that all cryptocurrencies, except Bitcoin, are securities.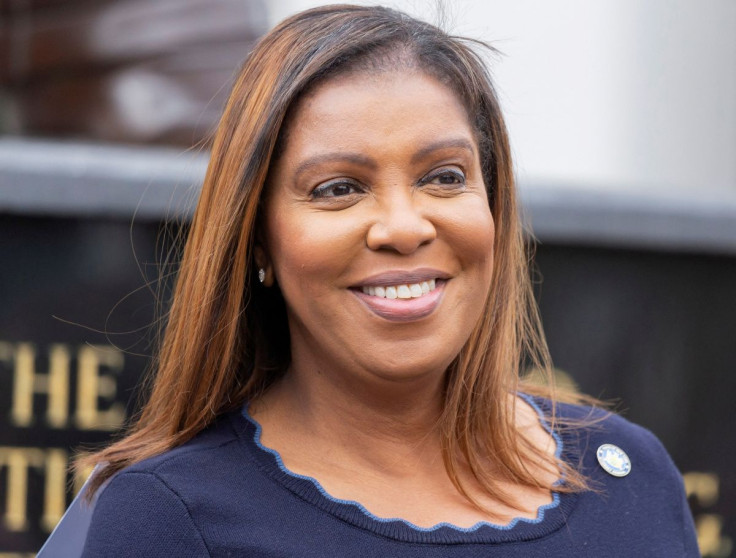 © Copyright IBTimes 2023. All rights reserved.