New York City Halloween Parade 2016 Live Stream: Watch The Greenwich Village March For All Hallows' Eve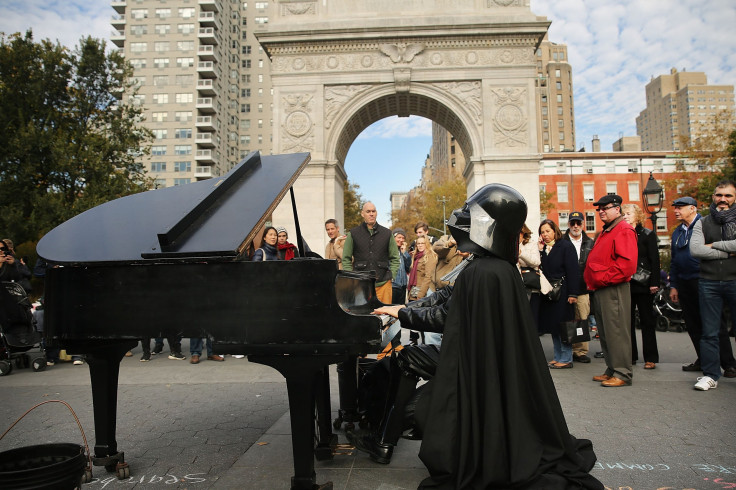 With Halloween just around the corner, all of New York City's ghouls, goblins, ghosts and monsters are gearing up for NYC's spookiest Village Halloween Parade, which is currently in its 43rd year. The annual parade is open only to people in costumes and this year's theme is "reverie."
The Village Halloween Parade begins Monday at 6:30 p.m. EDT and goes on until about 11 in the night. It is described as, "the nation's most wildly creative public participatory event in the greatest city in the world!"
"One thinks of Halloween as a chance to fantasize, but more than anything Halloween lets us realize, allowing us to play ourselves, leaving the remainder of the year for sleepwalking," the organizers said of the theme on their website. "In these moments of reverie, our eyes are fresh, a child's eyes. Our thoughts unfettered by habit, ideas and inspirations swirl in. So this year we celebrate Reverie, inviting one and all to recreate their waking dreams."
The parade started as simply a walk through puppeteer Ralph Lee's neighborhood in 1974 and has now grown into one of the largest public Halloween celebrations in the U.S. Last year's theme was originally "Devil May Care" but was later changed to "Shine a Light" calling on New Yorkers to cast their light on a world riddled with wars and mass shootings.
While only people in costumes are allowed to participate, those in regular clothing can still watch from the sidelines as a sea of Harley Quinns, Donald Trumps, pirates and more walk up Sixth Avenue from Spring Street to 16th Street in Manhattan.
Can't make it to Sixth Ave? You can check out the live telecast on local channel NY1 from 8 p.m. to 9:30 p.m. EDT.
© Copyright IBTimes 2023. All rights reserved.