New York City Halloween Parade 2015 Live Stream: Watch The Greenwich Village March On TV For All Hallows Eve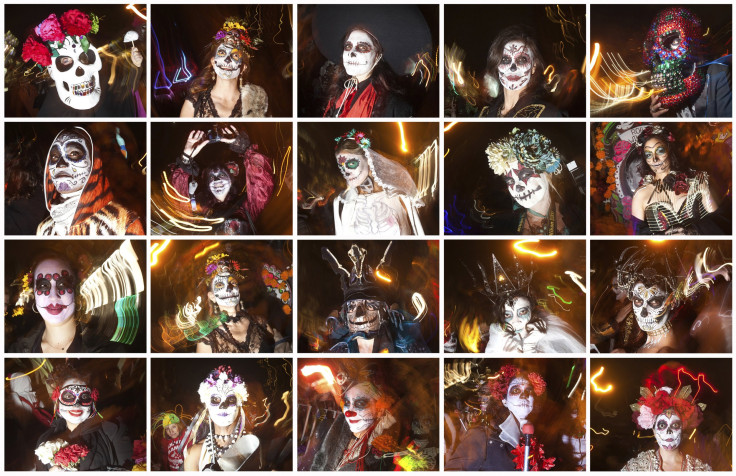 Goblins and ghosts and ghouls, oh my! New York City's 42nd Annual Village Halloween Parade is here, and you don't have to be on a crowded Manhattan street to watch the spooky spectacle for Allhallows Eve. The parade will be telecast live on local channel NY1 from 7:30 p.m. to 9:30 p.m. EDT Saturday.
What started as a walk through puppeteer Ralph Lee's neighborhood in 1974 has become one of the largest public Halloween celebrations in the nation. Some 2 million people watched from the sidelines of last year's parade as 100,000 others marched alongside dancers, puppets and musicians. This year's theme was originally "Devil May Care," but the parade's longtime director, Jeanne Fleming, felt prompted to switch it.
"We bring community, imagination and joy into the community, and we don't call out the dark energy," Fleming told local newspaper amNewYork on Oct. 16. So she changed the theme to "Shine a Light," and called on New Yorkers to take to the streets and cast their light onto the world during a time of war and mass killings.
The parade, which starts at 7 p.m. and ends around 11 p.m. EDT, runs up Sixth Avenue through Greenwich Village from Spring to 16th streets. Those who wish to join the ghoulish event must be dressed for the part. Everyone else can watch from the sidewalk or via the NY1 live stream. There also will be spot coverage of the procession on various local, national or international news programs, according to the event's website.
Parade-goers and viewers can expect to see hundreds of puppets -- big and small, new and old -- some of which will tie into the theme of "Shine a Light." Those who want to participate but don't have a costume can volunteer to animate a puppet. Whether you march in the parade or watch from home, it's sure to be a spooktacular show.
© Copyright IBTimes 2022. All rights reserved.
FOLLOW MORE IBT NEWS ON THE BELOW CHANNELS